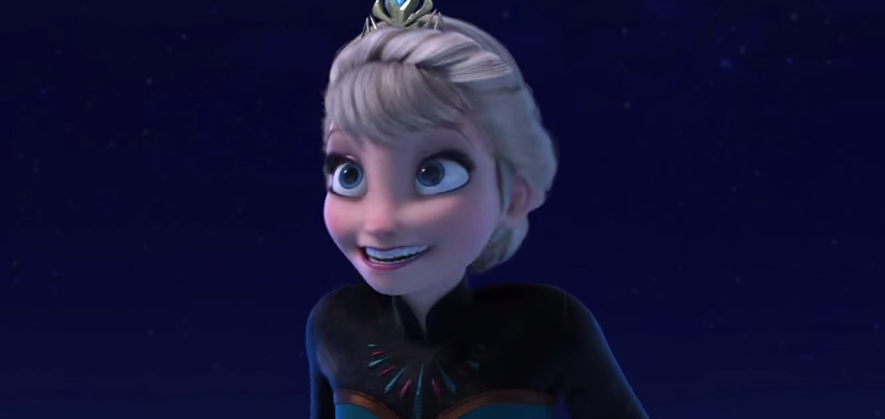 Idina Menzel, the voice behind Elsa from Disney's "Frozen," supports the social media campaign to make the character adored by many young children a lesbian in the film's upcoming sequel.
Menzel told Entertainment Tonight she thinks idea to "#GiveElsaAGirlfriend" is "great."
However, Menzel does not get to decide whether Elsa will try to find a fellow princess.
 "Disney's just gotta contend with that," Menzel noted. "I'll let them figure that out."
#GiveElsaAGirlfriend went viral in early May. Thousands of people tweeted their support for giving Elsa a girlfriend: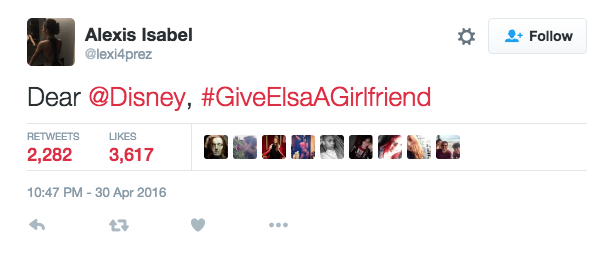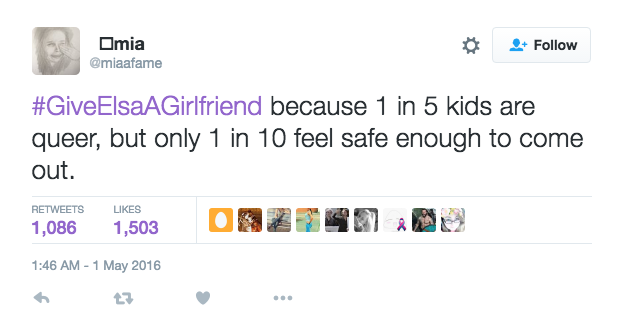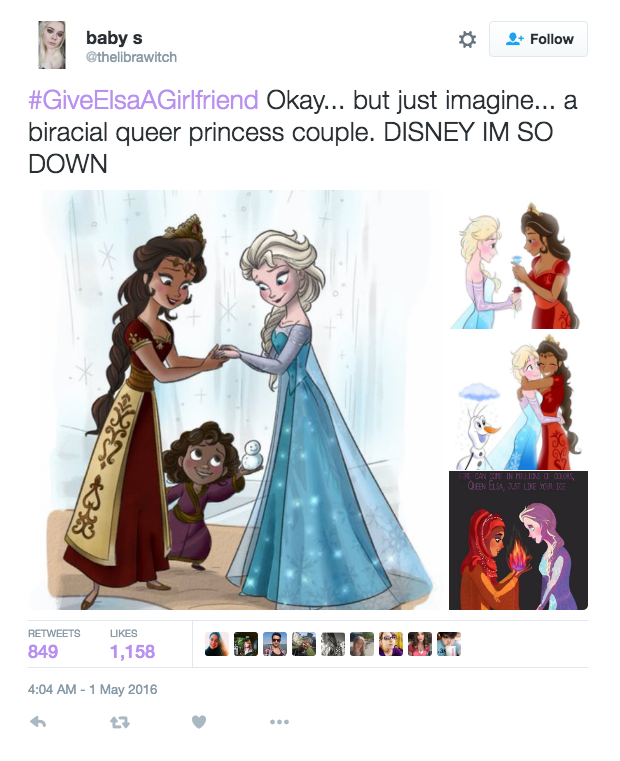 A petition has even been created to voice support for #GiveElsaAGirlfriend.
The petition claims, "Pretty much everyone is fairly sure that Queen Elsa of Disney's 'Frozen' is a lesbian woman, and almost everyone (including her voice actress, Indina Mezel) wants this in Frozen[.]"
The petition has approximately 2,000 supporters.
According to the Telegraph, "Frozen 2" will not debut until after 2018.