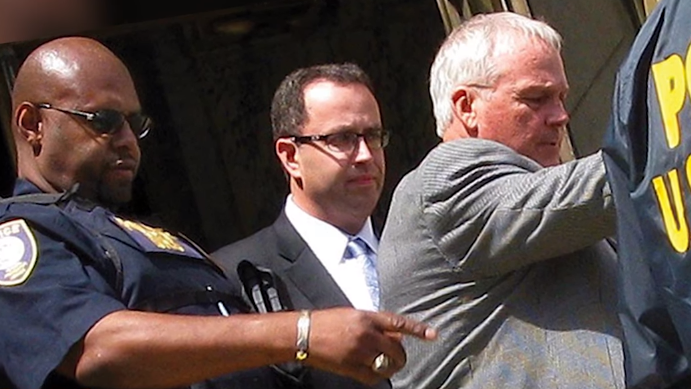 Sometimes you come across a story, and you end up just shaking your head in disbelief.
Former Subway pitchman and disgusting pedophile Jared Fogle is suing the parents of his victim because he claims that her parents were responsible for their daughter's abuse, not him.
According to the Daily Mail:
Fogle, currently detained at a federal prison in Colorado, has lodged court documents blaming the girl's parents for a cycle of despair, self-harm and drink and drug abuse which she says was the result of his abuse.
The Daily Mail reports Fogle's complaint is being lodged against the parents of a girl who'd been secretly filmed bathing and undressing at the house of Fogle's business partner, Russell Taylor. Fogle then solicited the videos from his friend.
...Fogle seeks to absolve himself of all blame by claiming that the girl had been been neglected by her parents and forced to watch them fight in front of her.

In a series of allegations about the parents, he claims that the end of their marriage was followed by custody and parenting arrangements which 'caused unnecessary stress, anxiety, and trauma for Jane Doe'.
It would still be crazy for Fogle to sue the parents of his victim even if he accepted the blame for his own actions. But for him to seek to "absolve himself of all blame" is criminal in and of itself.
If you remember, Fogle was found out to have an abundance of child pornography on his computer, and paid a woman to have sexual relations with her 16-year-old cousin.
Fogle seems to be grasping at any straw he can, because he's probably tired of getting beat up in jail.