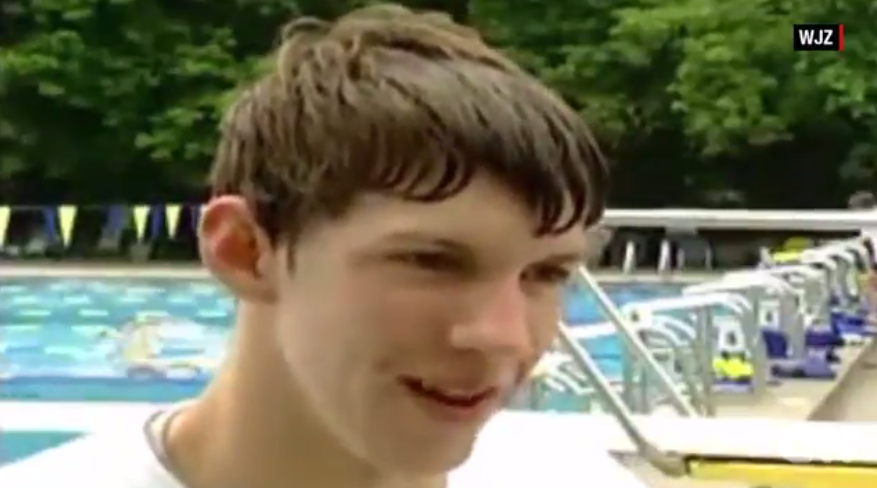 (Image via Screenshot)
In an interview back in 2001, Michael Phelps, then 15 years old, said that one of his long-term goals was to win an Olympic gold medal.
"I'd like to, I guess, have some more best times in other events, maybe get close to world records in those. I don't know," he told WJZ. "One of my long-term goals is to win the gold medal in Athens [in 2004], and go in more than one event."
"So I mean I have a lot of goals, but I think that I just want to take it day by day," Phelps added.
"If you're going to world champs, and you win, that means you're going to be the world champion of that year," he went on. "And it's going to be pretty sweet, just to be like, 'Yeah, you're the world champion.' I think it just sounds cool."
Phelps gave the interview before competing in the world championships in Fukuoka, Japan, where he broke the world record in the 200-meter butterfly, the youngest man to break a world record at 15 years and 9 months old. 
He went on to compete in the 2004 Athens Olympic Games, where he claimed six gold medals and two bronze.
Michael Phelps, now 31, won five gold medals and one silver medal at the 2016 Rio Olympics.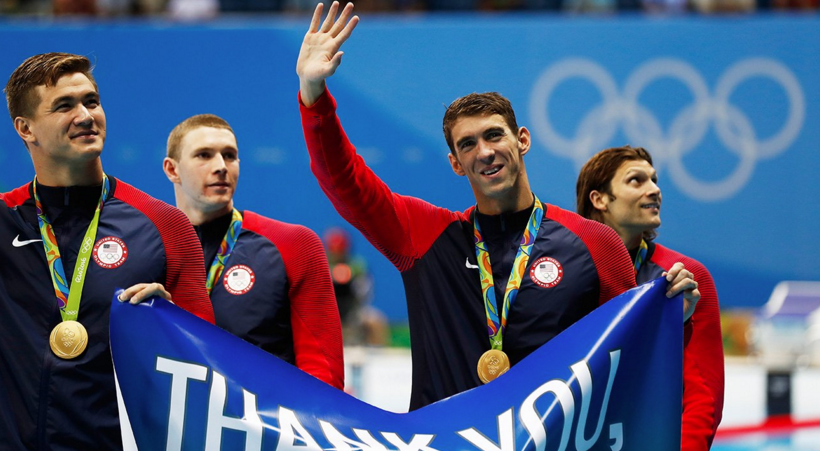 (Image via Twitter)
The most decorated Olympian of all time, Phelps will retire from his swimming career with a total of 28 medals, 23 of them gold.
The five-time Olympian announced his retirement on Monday, insisting, "Done, done, done – and this time I meant it."
Check out his 2001 interview below.