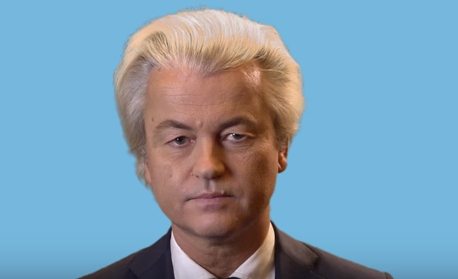 Geert Wilders, the head of the Dutch Freedom Party and leading contender for the next prime minister of the Netherlands, was convicted of "insulting a group" after his supporters said there should be fewer Moroccans living in the Netherlands.
According to BBC, Wilders was charged after people complained about hearing him ask whether his supporters would rather there be "fewer or more Moroccans in your city and in the Netherlands."
CNN reports the court claimed Wilders "singled out an entire group of citizens."
According to a translation of a tweet by Wilders, Moroccans became their own race in order to trump up charges against him:

Before his conviction, Wilders also tweeted, "Whatever the verdict, I will continue to speak the truth about the Moroccan problem, and no judge, politician or terrorist will stop me."
In a video statement after his conviction, Wilders said, "I still cannot believe it. But I have just been convicted because I asked a question about Moroccans. While the day before yesterday, scores of Moroccan asylum seekers terrorized buses in Emmen and did not even have to pay a fine, a politician who asks a question about fewer Moroccans is sentenced."
Wilders stated the judges "have restricted the freedom of speech for millions of Dutch and, hence, convicted everyone. No one trusts you anymore. But, fortunately, truth and liberty are stronger than you. And so am I."
Presiding Judge Hendrik Steenhuis reportedly said, "If a politician crosses the line, that doesn't mean free speech is being restricted. A crime cannot be protected by the right to free speech."
While many news publications claimed Wilders "managed to avoid unpunished" as he will not be facing a fine or jail for his conviction, the conviction comes as Wilders is "on track' to become the next prime minister.
In 2011, Wilders was cleared of hate charges related to anti-Islam statements.