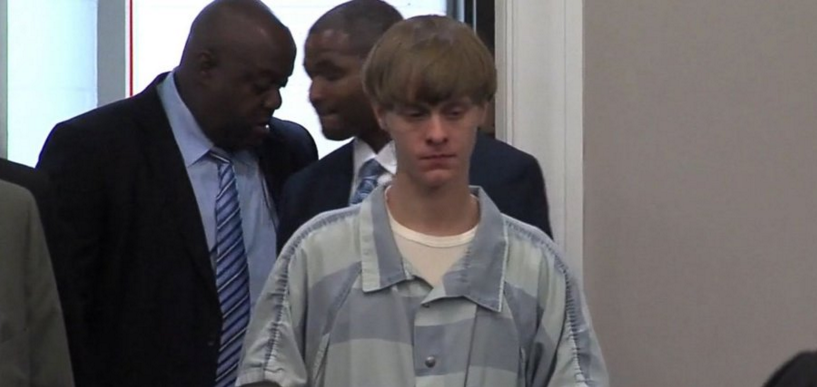 (Image via Twitter)
Federal prosecutors will seek the death penalty for Dylann Roof, the man accused of killing nine people at a historic African-American church in Charleston, S.C., last June, the Department of Justice announced Tuesday. 
Attorney General Loretta E. Lynch released the following statement regarding the department's decision.
"Following the department's rigorous review process to thoroughly consider all relevant factual and legal issues, I have determined that the Justice Department will seek the death penalty," the statement reads. 
"The nature of the alleged crime and the resulting harm compelled this decision."
Dylann Roof, 22, is accused of fatally shooting nine black parishioners participating in a bible study at Emanuel African Methodist Episcopal Church on June 17, 2015.
He faces 33 federal charges, including counts of murder, hate crime, and obstruction of religious exercise. 
A federal trial date has not yet been announced. 
MRCTV Reader,
The liberal media are terrified of the truth, especially when it leads to uncomfortable questions about their own leftist worldview.
MRCTV is the multimedia division of MRC featuring original content and aggregated videos of the news, people, and events conservatives care about.
MRCTV relies on the support of our loyal readers (and video viewers) to keep providing the news and commentary that matter to the American people, not just stories that prop up the liberal agenda.
Make a donation today. Just $15 a month would make a tremendous impact and enable us to keeping shining the light where the liberal media are afraid to tread.
— The MRCTV Team
DONATE
Connect
Sign up for our MRCTV newsletter to receive the latest news.
Sponsored Links