So, who wants to hear about and see what could be the creepiest friggin' thing you're going to see all year? I'm talking burned-into-your-cerebral-cortex levels of creepy. You ready?
I present — former president Bill Clinton in a blue dress: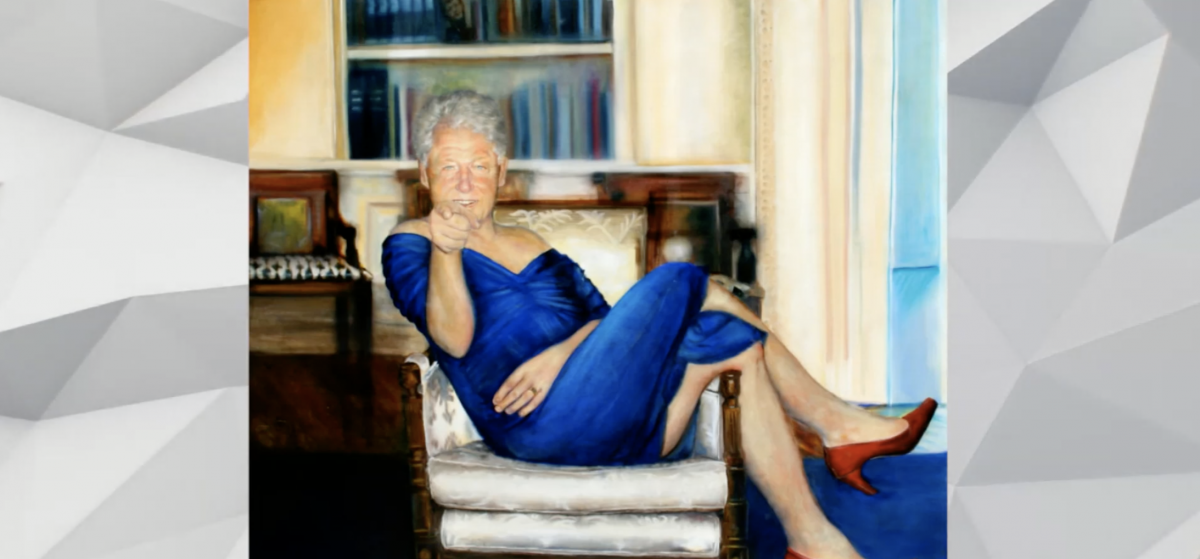 (Image: Screenshot/YouTube)
File that one under "things I never needed to see."
Apparently, the painting was found hanging in the even creepier mansion of Jeffrey Epstein, according to the Daily Mail.
The Daily Mail reported:
The original painting is called 'Parsing Bill' and is by Australian-American artist Petrina Ryan-Kleid, although it is unclear if Epstein had bought the canvas or had a print mounted. Ryan-Kleid exhibited for her degree show when she graduated with an MFA in 2012 from the New York Academy of Art.

The painting was secretly snapped inside the pedophile's lavish $56 million home in October 2012, four years after Epstein completed his sweetheart deal for prostitution of a minor and seven years before he was accused of running a sex trafficking ring of underage girls. 
Now the question remains, who wore it better? Clinton or Lewinsky?
H/T: New York Post
MRCTV Reader,
The liberal media are terrified of the truth, especially when it leads to uncomfortable questions about their own leftist worldview.
MRCTV is the multimedia division of MRC featuring original content and aggregated videos of the news, people, and events conservatives care about.
MRCTV relies on the support of our loyal readers (and video viewers) to keep providing the news and commentary that matter to the American people, not just stories that prop up the liberal agenda.
Make a donation today. Just $15 a month would make a tremendous impact and enable us to keeping shining the light where the liberal media are afraid to tread.
— The MRCTV Team
DONATE
Connect
Sign up for our MRCTV newsletter to receive the latest news.
Sponsored Links