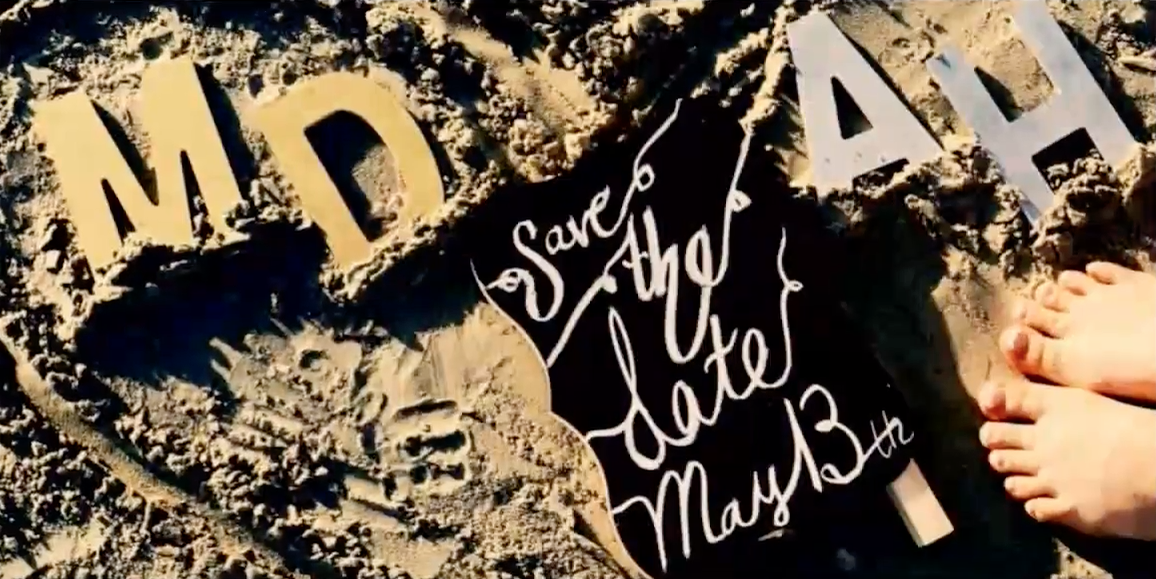 (Image: Screenshot/YouTube)
Just when you thought it was safe to go back into society, a whole new level of stupid has popped up on the horizon.
"Graduwedding." Whatever you might think this term might mean, your assumption probably isn't as crazy as the literal meaning of the non-word.
Cosmopolitan magazine put up a new article on their website that, for once, doesn't involve '10 Ways to Please Your Amphibious Lesbian Professor." However, this level of attention-whoreness will remind you of the typical entitlement culture that has been cultivated for the American youth of today.
The article focuses on a medical school graduate, Angie Hamouie, who has decided that instead of a typical graduation party she is going to have a "graduwedding."
While you would think that a med school graduate would be above making up fake words, Hamouie wanted to create a party that would put as much focus on her own accomplishments as possible. And what better way to do that than to stage a wedding ceremony between herself and her med school diploma?
This is not a joke.
"Of course [it's nuts]," Hamouie told Cosmo. "I shouldn't have to pretend I'm marrying a piece of paper to convince folks that this achievement is a big deal."
No, you shouldn't. But Hamouie didn't need to go this far to convince folks just how conceited this event makes her look.
Here are the particulars of Hamouie's special day, according to Cosmo:
The festivities will be oddly similar to a traditional matrimonial ceremony," Hamouie, 27, elaborated. Though she doesn't yet have a venue, she plans "to enter with my framed degree by my side. We will have a first dance and sit together at the front of the room. I also plan to feed it cake. After all the dancing, I'll toss a bouquet. But the person who catches it won't be next to get married, they'll be next to graduate!
She's going to feed cake to an inanimate object. As someone with a future in the medical profession, you'd think that Hamouie would understand that a diploma doesn't have a digestive tract. Is just going to smash the cake into the frame? If I could shake my head in disbelief without putting myself in traction, I would.
"I worried though that folks wouldn't take my party seriously because it was 'only' a graduation," Hamouie told the New York Post. "I thought, well folks go all out for their weddings. If I pretend to marry my diploma, maybe that would make it clear how much this moment means to me."
I guess it kind of makes sense, considering Hamouie has spent the last nine years being indoctrinated. A lot of people become doctors, and that is an accomplishment to be proud of. Heck, Hamouie should be very proud of being accepted as a resident at Georgetown University Medical Center. But, when you've been brainwashed to believe that every accomplishment in life deserves a trophy, this is the end result.
As if Hamouie's level of self-aggrandizement wasn't enough, she even built a webpage about her impending nuptials on a wedding website, for people who actually get married to other people.
I would say that this is the dumbest story I've ever read about, but maybe it's so completely insane it's genius.
Either way, it seems as though there is no greater love amongst the youth of this country than the love of oneself.
For video of this story, watch below: