If you saw "Avengers Endgame" at your local movie theater this weekend, the ticket prices where likely higher than several seats for the closing date of the Clinton book tour.
The Park Theater at the Park MGM resort and casino in Las Vegas, Nevada on Sunday night hosted the final stop to the parade of pain that was "An Evening With The Clintons."
Ticket site Stub Hub had many tickets listed for under $10 as of Sunday.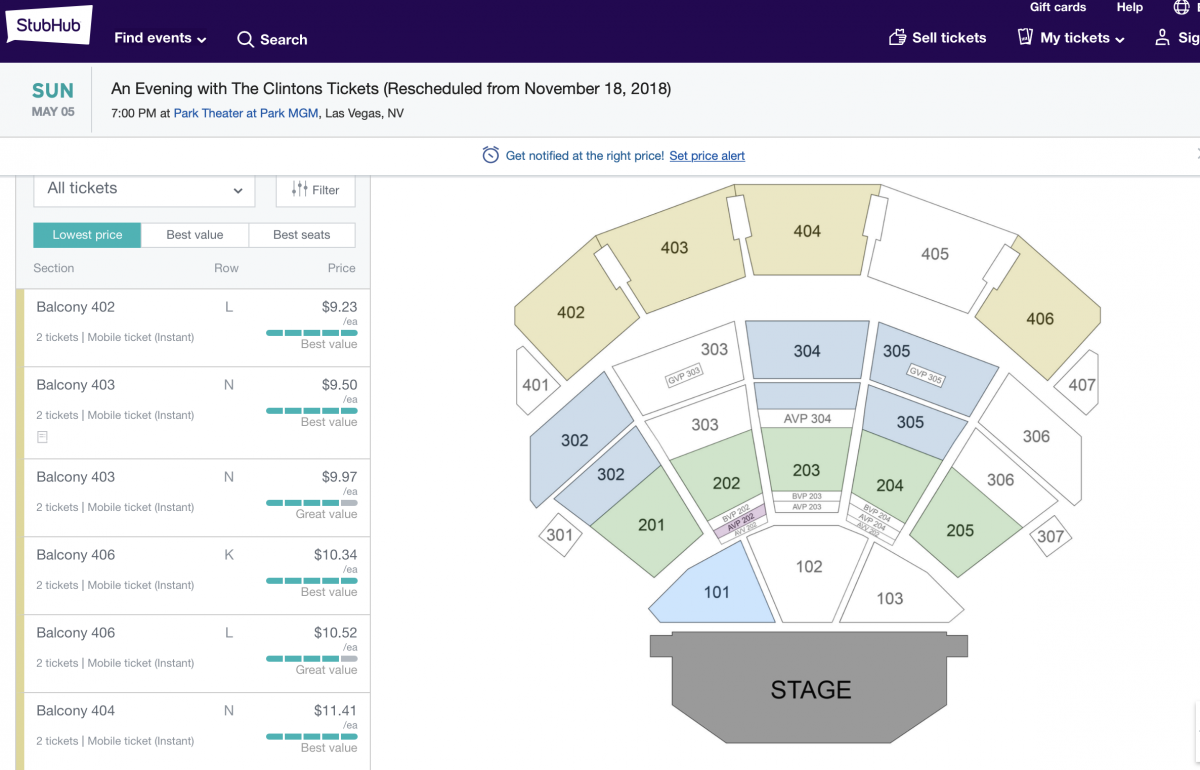 Live Nation described the Bill and Hillary show as the "opportunity to hear one-of-a-kind conversations." Former politicians that can't close their mouths are such a desirable thing to witness, don't you think?
"The two will also provide a unique perspective on the past and share insight into where we go from here," according to the Live Nation website. 
Where the duo did go - was a 13-city tour that struggled to find an audience since it was launched which saw ticket prices slashed in many cities.
MRCTV Reader,
The liberal media are terrified of the truth, especially when it leads to uncomfortable questions about their own leftist worldview.
MRCTV is the multimedia division of MRC featuring original content and aggregated videos of the news, people, and events conservatives care about.
MRCTV relies on the support of our loyal readers (and video viewers) to keep providing the news and commentary that matter to the American people, not just stories that prop up the liberal agenda.
Make a donation today. Just $15 a month would make a tremendous impact and enable us to keeping shining the light where the liberal media are afraid to tread.
— The MRCTV Team
DONATE
Connect
Sign up for our MRCTV newsletter to receive the latest news.
Sponsored Links