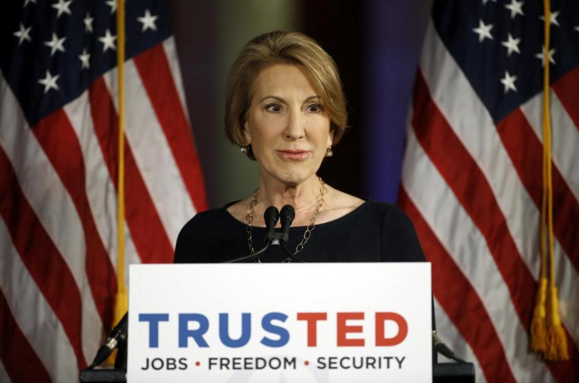 (Image via Twitter)
Former Republican presidential candidate Carly Fiorina is being vetted by Ted Cruz's campaign as a potential vice presidential pick, a top Fiorina aide tells NBC News.
Cruz campaign manager Jeff Roe announced via Twitter on Monday that they are going through "the normal processes associated with picking a running mate."
The Cruz campaign did not provide any further details as to who else is on their short list of vice presidential picks.
Fiorina, a former Hewlett-Packard CEO, endorsed Cruz earlier this year. She continues to campaign on his behalf.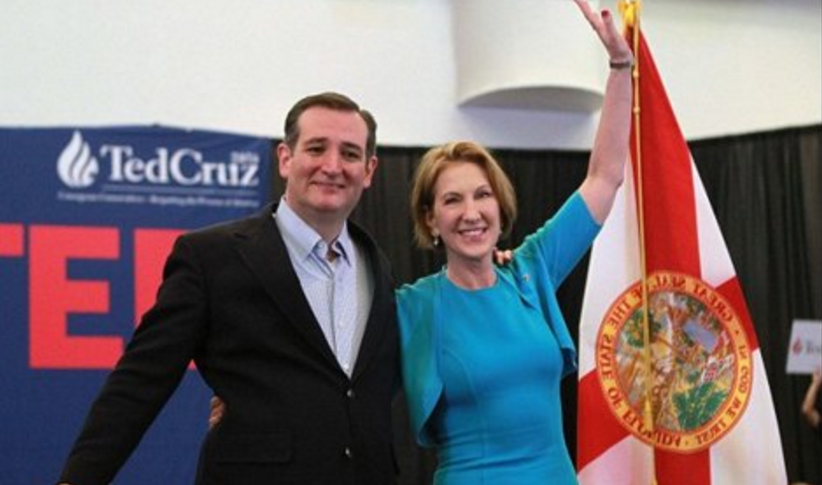 (Image via Twitter)
MRCTV Reader,
The liberal media are terrified of the truth, especially when it leads to uncomfortable questions about their own leftist worldview.
MRCTV is the multimedia division of MRC featuring original content and aggregated videos of the news, people, and events conservatives care about.
MRCTV relies on the support of our loyal readers (and video viewers) to keep providing the news and commentary that matter to the American people, not just stories that prop up the liberal agenda.
Make a donation today. Just $15 a month would make a tremendous impact and enable us to keeping shining the light where the liberal media are afraid to tread.
— The MRCTV Team
DONATE
Connect
Sign up for our MRCTV newsletter to receive the latest news.
Sponsored Links