As they fought a raging wildfire in Oroville, Calif., three firefighters took a moment to save an American flag from getting engulfed in flames.
Photos capture the inspiring moment as one firefighter, held up by his fellow patriots, reached up to remove the flag from the side of a home.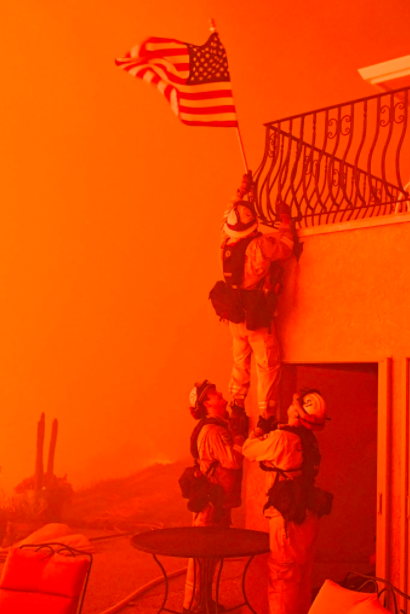 According to CBS 8 San Diego, the firefighters spotted the flag waving in the smoke and felt the need to save it.
"In the Marine Corps that's what we honor," said one of the three rescuers. "It's a symbol of our freedom in this nation and you show complete respect for that flag."
For more, check out the CBS 8 San Diego report below.