In protest of babies not being killed, actress Alyssa Milano won't have sex with straight men.
The passage of Georgia's "Heartbeat Bill" that protects babies from being aborted after about 6 weeks, has upset some in the entertainment industry. There even has been a liberal call for Hollywood to boycott the state that offers tax incentives to film there.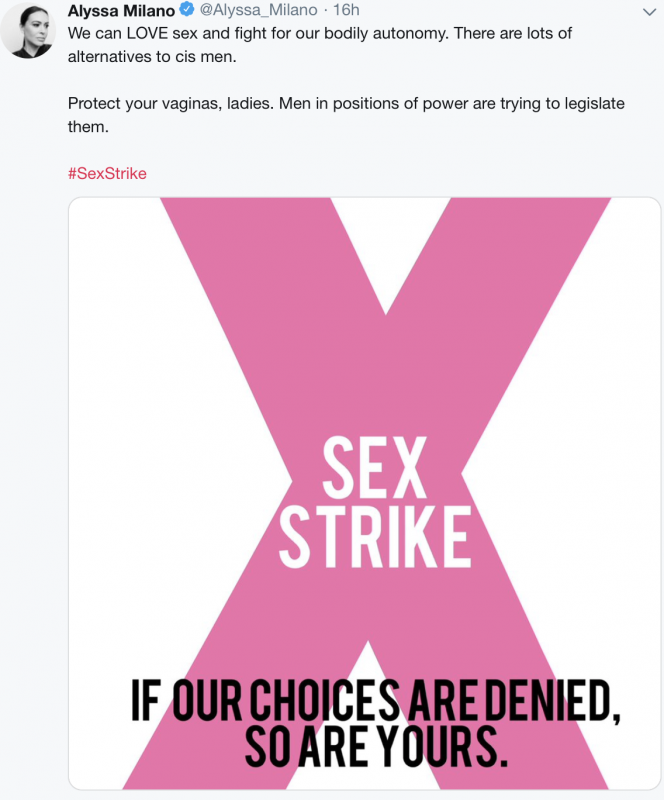 Milano is taking the idea of a boycott even further and is lifting an idea from the classic Greek play "Lysistrata,"calling for a sex strike until the law is changed. Milano made her call for a sex strike on Twitter and announced she's writing an op-ed on the subject.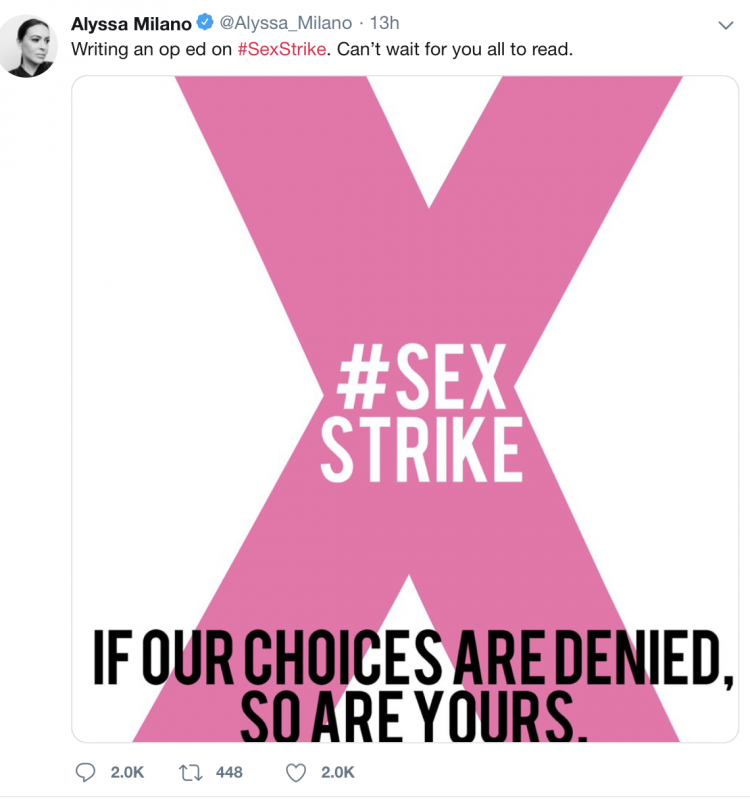 As expected, some on Twitter found Milano's "sex strike" rather amusing.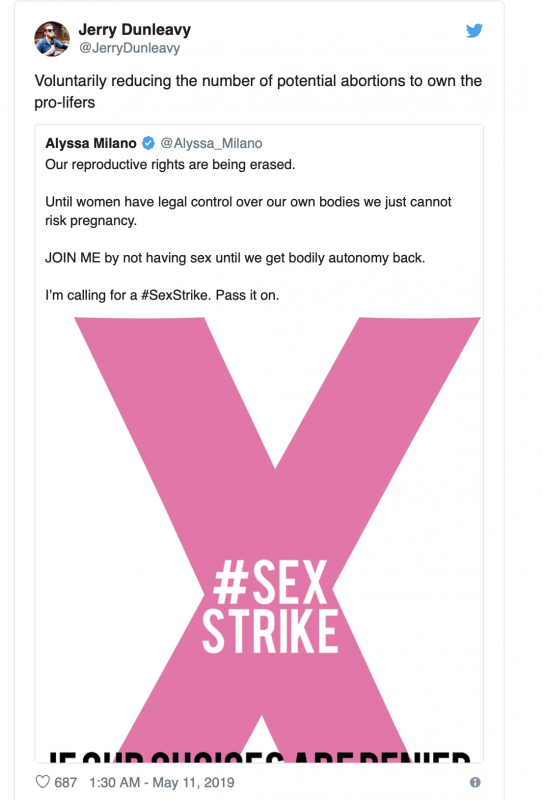 MRCTV Reader,
The liberal media are terrified of the truth, especially when it leads to uncomfortable questions about their own leftist worldview.
MRCTV is the multimedia division of MRC featuring original content and aggregated videos of the news, people, and events conservatives care about.
MRCTV relies on the support of our loyal readers (and video viewers) to keep providing the news and commentary that matter to the American people, not just stories that prop up the liberal agenda.
Make a donation today. Just $15 a month would make a tremendous impact and enable us to keeping shining the light where the liberal media are afraid to tread.
— The MRCTV Team
DONATE
Connect
Sign up for our MRCTV newsletter to receive the latest news.
Sponsored Links