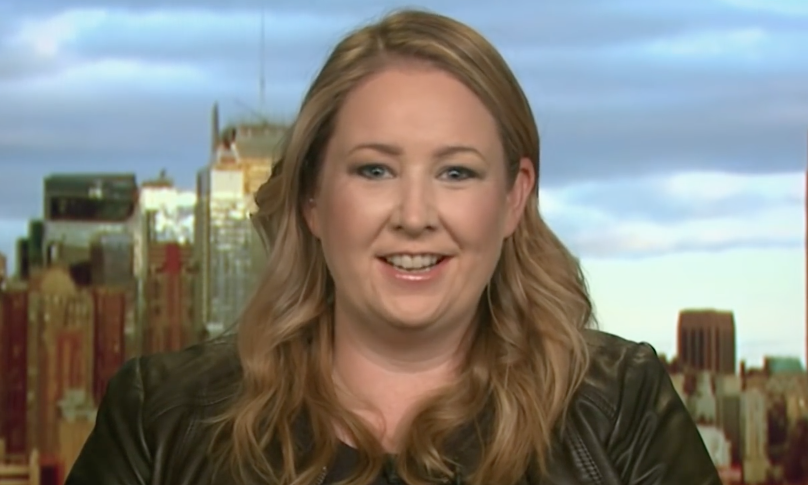 (Image: Screenshot/YouTube)
A New York woman wrote a 2016 novel that claims that just because a woman isn't pregnant, or just gave birth to a child, doesn't mean she shouldn't be able to take maternity leave.
I'm still scratching my head on this one, but feminist author, 38-year-old Meghann Foye, attempted to explain herself in her book entitled, "Meternity."
If the title alone doesn't say it all about the mindset of the modern feminist, then I don't know what does.
It's called "maternity leave" for a reason. It literally means "the period during pregnancy and shortly after child birth."
"The more I thought about it," Foye wrote in the New York Post, "the more I came to believe in the value of a 'meternity' leave – which is, to me, a sabbatical-like break that allows women and, to a lesser degree, men to shift their focus to the part of their lives that doesn't revolve around their jobs."
Um, yeah. It's called taking vacation time.
Notice how she said "to a lesser degree" that men should be allowed to take an extended break. You know, because equality only works one way for modern feminists.
Here's another gem from Foye:
It seemed that parenthood was the only path that provided a modicum of flexibility. There's something about saying "I need to go pick up my child" as a reason to leave the office on time that has far more gravitas than, say, "My best friend just got ghosted by her OkCupid date and needs a margarita" — but both sides are valid.
No. No, they're not.
So she's comparing being a responsible parent to someone not getting the response they want for their show of affection. Right...
It seems that no matter what generation someone is a part of these days, be it Gen-X or Millennial, they're constantly complaining about something that isn't being done for them.
"I may not have been changing diapers," Foye continued, "but I grappled with self-doubt."
That's called life. A majority of people deal with self-doubt daily. It doesn't make you special. Put on your grown-up pants and go about your day.
Foye's book has received overwhelmingly bad reviews on Amazon with 53 percent of reviewers giving "Meternity" one star out of a possible five.
I am on the cut-off for being a millennial and I am constantly saying that I'm part of a generation I don't understand.
The thing is, I don't think I want to.
H/T: Milo
Thank you for supporting MRCTV! As a tax-deductible, charitable organization, we rely on the support of our readers to keep us running! Keep MRCTV going with your gift here!