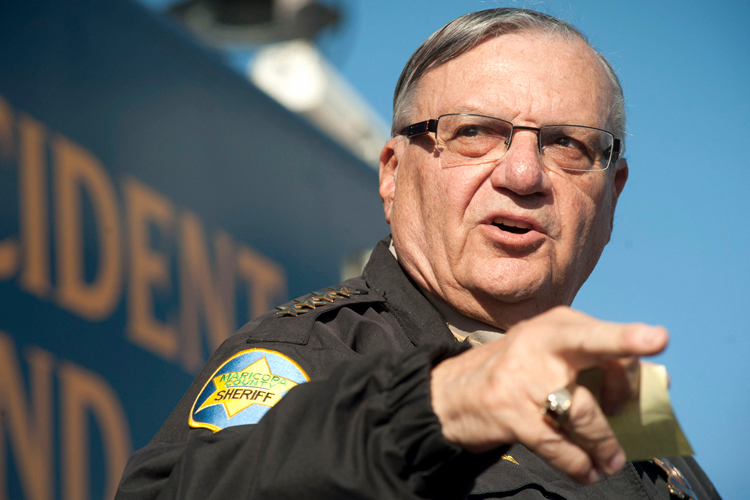 In a Tuesday speech, Maricopa County Sheriff Joe Arpaio broke with GOP presidential candidate Donald Trump and stated that he still believes that Barack Obama's birth certificate was "forged. "
"I don't care where he's from," Arpaio told a group of Tea Partiers at a local event. "We are looking at a forged document. Period."
In his speech, Arpaio vowed to continue his investigation into whether or not President Obama is a citizen of the United States.
"I'm not going to give up, and we're looking into it," he said. "I don't know how it's going to turn out."
The announcement follows Trump's announcement last Friday stating he believes that the president was born in the United States, despite a five-year "investigation" of his own during which he raised questions about the commander-in-chief's place of birth. 
"I had nothing to do with Trump on the birth certificate," Arpaio told the crowd. "We did it on our own, because of you guys."
Arpaio, who endorsed Trump during the GOP primaries, was recently charged with contempt of court for disobeying a federal judge's orders in a racial profiling case.