Apple's newest software update will feature gender-neutral emojis, because expressing yourself with the default emojis isn't good enough.
According to a news update on the Apple website, the new 11.1 iOS update will feature gender-neutral emojis in an array of different ages and skin colors.
Vice.com reports the Unicode Consortium, which is responsible for selecting new emojis, has been trying to be more inclusive. Along with the gender-neutral androgynous emojis will be a Muslim emoji wearing a headscarf.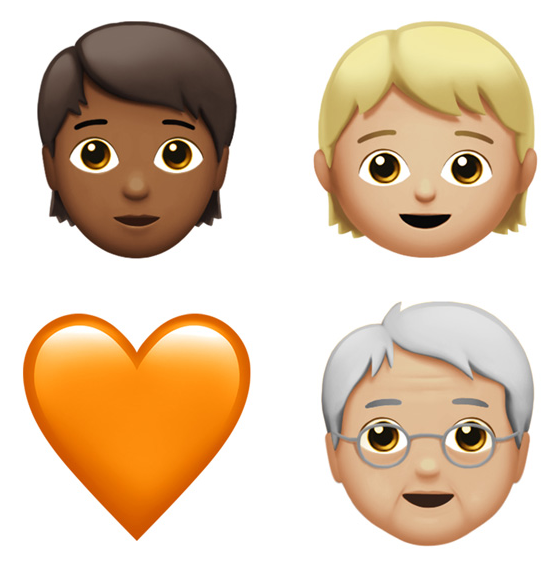 (Image source: Apple)
The new emoji update has been met with fanfare from Nylon. Nylon's Caitlin McKenzie wrote, "A little representation goes a long way."
 "While pressure from users to create a more inclusive messaging experience likely played a role, we're excited to see a company with as much social leverage as Apple celebrate so many different identities," she wrote. "Time will tell about the impact of the new characters, but here's hoping others follow suit."
PinkNews and LGBTQ Nation both pointed out certain Twitter users are also rejoicing over the emoji release:
It is unclear how common the new emojis will be, as the Williams Institute reports only 0.3 percent of Americans identify as being transgender.
Thank you for supporting MRCTV! As a tax-deductible, charitable organization, we rely on the support of our readers to keep us running! Keep MRCTV going with your gift here!
MRCTV Reader,
The liberal media are terrified of the truth, especially when it leads to uncomfortable questions about their own leftist worldview.
MRCTV is the multimedia division of MRC featuring original content and aggregated videos of the news, people, and events conservatives care about.
MRCTV relies on the support of our loyal readers (and video viewers) to keep providing the news and commentary that matter to the American people, not just stories that prop up the liberal agenda.
Make a donation today. Just $15 a month would make a tremendous impact and enable us to keeping shining the light where the liberal media are afraid to tread.
— The MRCTV Team
DONATE
Connect
Sign up for our MRCTV newsletter to receive the latest news.
Sponsored Links