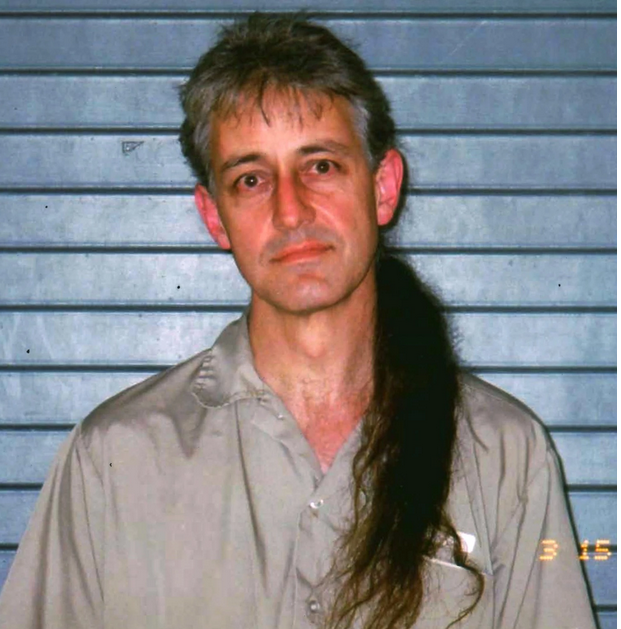 New Hampshire voters may find themselves a bit overwhelmed when they go to vote today. Despite all of the media attention being focused on the major party candidates, voters will be presented with ballots containing the names of 28 different Democrats and 30 Republicans to choose from when they arrive at the polls. The ballots list the names of several candidates who have already dropped out of the race like Rand Paul and Martin O'Malley. But they also give primary voters the option to cast their ballots for a series of little known individuals who somehow managed to qualify as official candidates. These presidential hopefuls include:
- Former two-term Allegheny County Council member, Matt Drozd (R-PA) who wants Western Pennsylvania to secede and become its own state.
- Stephen Comley, Sr. (R-MA) who claims that Jesus Christ is his campaign manager.
- Bill McGaughey (D-MN) who describes himself as being "more radical than Bernie Sanders."
- James Valentine (D- FL) who wants to completely re-write the Constitution.
- James Gilmore (R-VA) who was apparently once the governor of a relatively large U.S. commonwealth. 
and
-Keith Judd (D-TX) A man currently serving time in prison who actually came in second to President Obama in the 2012 West Virginia Primary. 
These are only a few of the colorful characters that New Hampshire voters will be expected to consider when they get to the polls. Of course, if none of these choices appeal to "Granite State" residents, there is a spot at the bottom of each ballot where voters can write in the name of whomever they would like to see in the White House for the next four years. Here is what the ballots look like: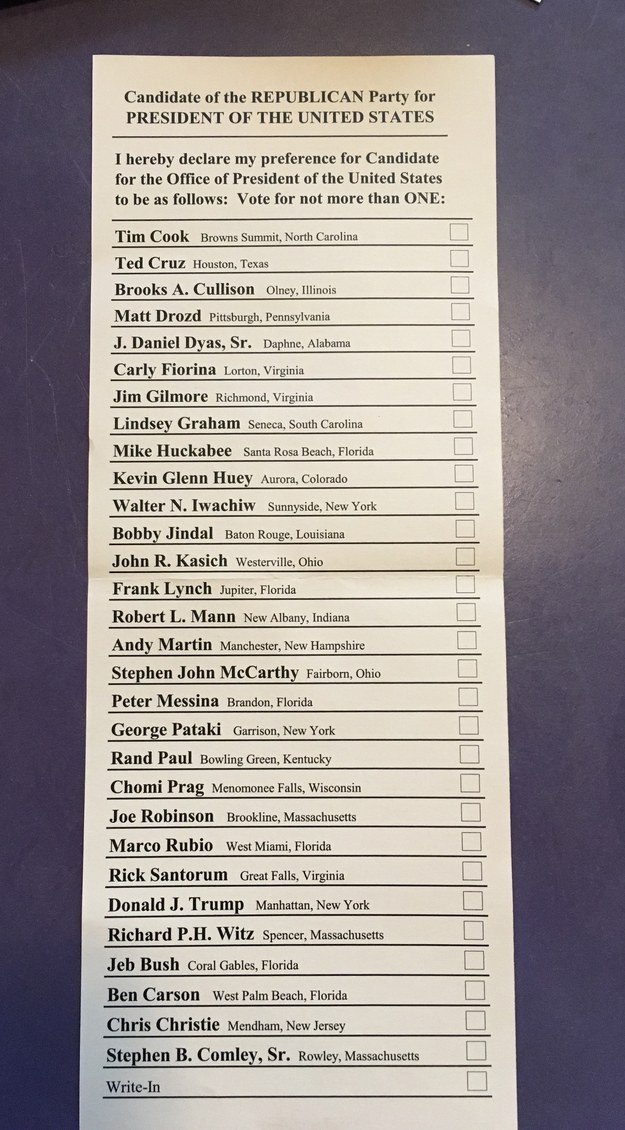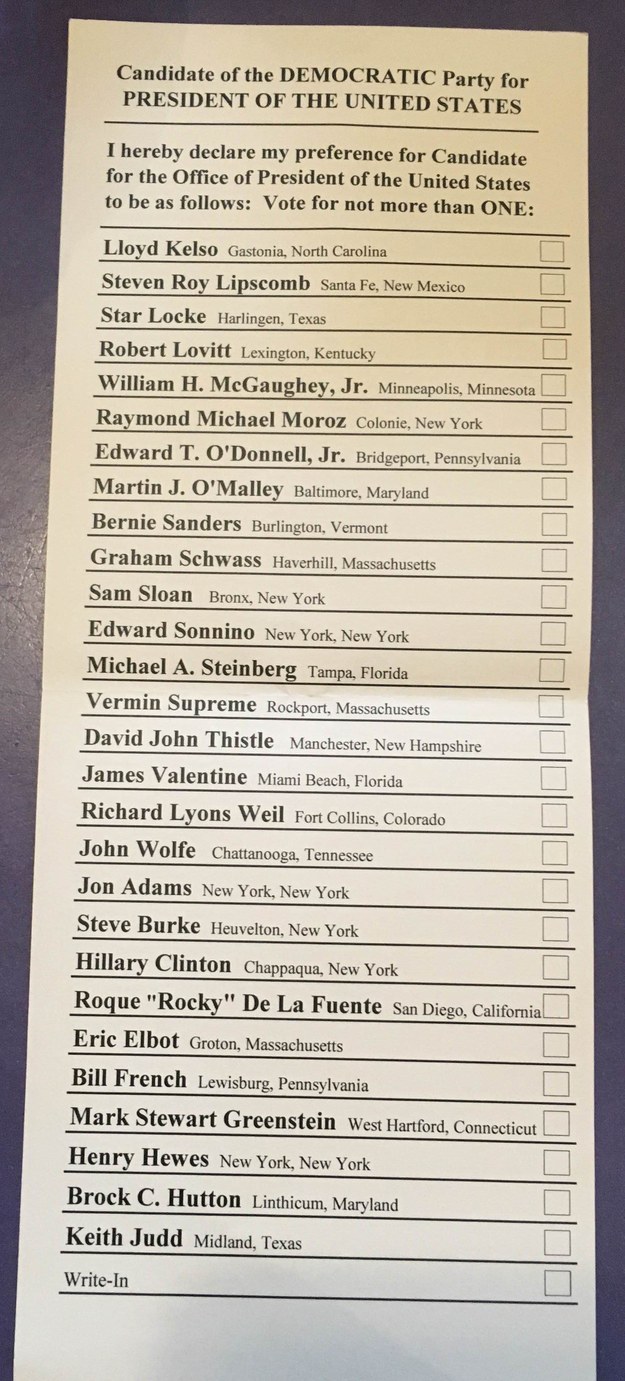 Hat Tip: Buzzfeed