According to a new YouGov poll, young Americans aren't all that convinced that America is anything "special." 
The results, published Tuesday, show that while a majority of young Americans (51%) feel that "America is a special country," the percentage is significantly lower than adults ages 35-54 (71%), adults 55 and over (83%), and the country in general (70%).
Even more, the young Americans who do believe the country is special are split over the degree of the country's "specialness," with just 26% who "strongly agree" and 25% who "somewhat agree" that America is a special country.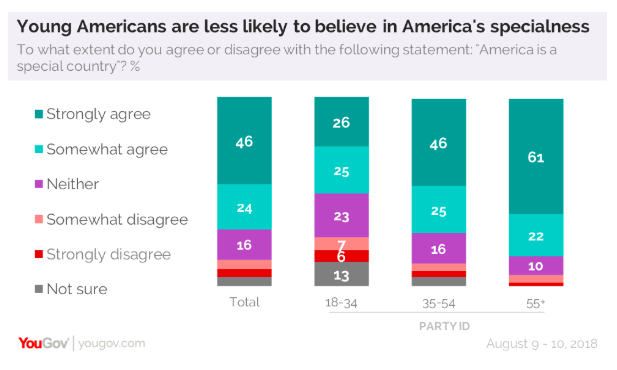 Twenty-three percent (23%) neither agree nor disagree while 12% disagree and 13% poll "not sure."  
The YouGov poll of 1,260 U.S. adults was conducted online August 9-10 and was published on Tuesday.