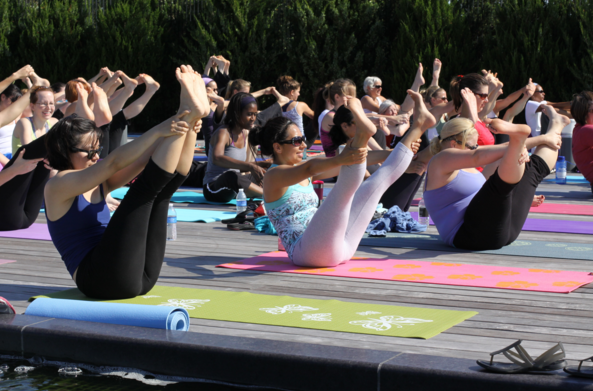 The University of Ottawa yoga class that was canceled due to concerns of cultural appropriation will be returning with an Indian instructor.
In November, the Student Federation of the University of Ottawa informed yoga instructor Jennifer Scharf that her class catering to students with disabilities would be canceled because of the "cultural issues and implications" involved with a white woman teaching a yoga class.
An email from a student representative to Scharf read, "Yoga has been under a lot of controversy lately due to how it is being practiced and what practices from what cultures (which are often sacred spiritual practices) they are being taken from. Many of these cultures are cultures that have experienced oppression, cultural genocide and diasporas due to colonialism and western supremacy, and we need to be mindful of this and how we express ourselves and while practicing yoga."
Scharf told CBC News, "I guess it was this cultural appropriation issue because yoga originally comes from India."

Scharf suggested changing the name to "mindful stretching" but was ultimately declined.
Now, CBC News reports the yoga class is returning to the University of Ottawa with an Indian instructor named Priya Shah.
Unlike Scharf, who had been teaching the yoga class for seven years, Shah became licensed in May. She also claims to have never taught a class for students with disabilities before.
Although the email from the student representative said people have to keep "cultural genocide" in mind when practicing yoga, Shah told CBC News, "Nothing was brought to my attention to teach in a different way or do something differently than the other instructor because none of that was really mentioned to me."
Shah claims when she read about what happened with Scharf, she was "kind of thinking 'Did they hire me because I'm Indian?'"
"I was born in Calgary, I grew up in Canada but my background is Indian and I've been there once before. I was there for about five months," Shah states.
"There are many people in my family who practice, but I've never had the thought that since I'm Indian that I'm a better yoga teacher."