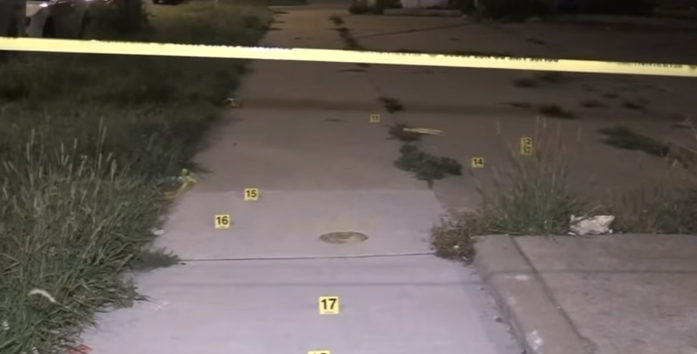 Oh, Chicago. Of all the cities, Chicago could use a little Christmas spirit -- but judging by weekend shooting numbers, yule-tide cheer is nowhere to be found.
Despite the belief that below freezing temperatures would slow the number of shootings across the Chicagoland area, nine people were murdered and 29 others were wounded during shooting incidents over the weekend.
According to CBS-Chicago, here is a description of just one of the shootings:
Saturday afternoon, four people were shot to death and a fifth person was wounded in the Fernwood neighborhood on the Far South Side. Officers were called at 12:39 p.m. to the shooting scene at a 1 1/2-story home in the 100 block of West 105th Street, police said. Four people were found dead with gunshot wounds — a 41-year-old woman, a 19-year-old woman, a 36-year-old man and a 45-year-old man. Three were found inside the home, and one of the women was found outside. A fifth victim, an 18-year-old woman who was also found outside, was taken in critical condition to Christ Medical Center in Oak Lawn.
If the ridiculous amount of gun regulations, below-zero temperatures and holidays can't slow down the violence in Chicago, maybe Chicagoans need to get their heads out of the snow and try something different.