You can file this next one under, "I had no idea he still existed."
Former chairman of the Democratic National Committee (DNC) and once-upon-a-time failed presidential candidate Howard Dean has left Twitter in the wake of Tesla CEO Elon Musk's purchase of the social media platform.
Many leftists intimated in the last day or two that they would leave Twitter should Musk take over, but few have followed through.
Initially, Dean sent out a tweet on Monday saying he would "be off [Twitter] within a few hours" of Musk's purchase becoming official.
"If Musk takes over Twitter I will be off within a few hours," Dean wrote. "Might be just as well for my well being but I've learned a lot of valuable stuff from many of you. Thank you all. Howard."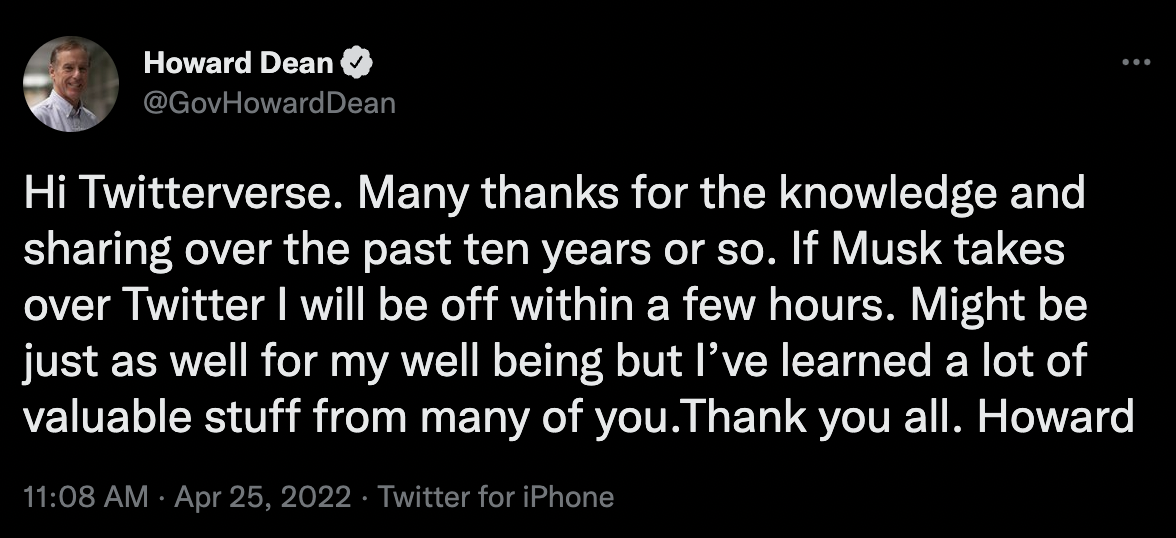 By Tuesday morning, Dean was still on the platform, even going so far as to send out a tweet completely unrelated with anything to do with Musk's Twitter purchase. Predictably, Dean got "ratioed" by users wondering why he was still on the platform.
Related: Trump Not Returning to Twitter, Will Stay on TRUTH Social
Fast forward a couple of hours later and Dean's Twitter account was gone.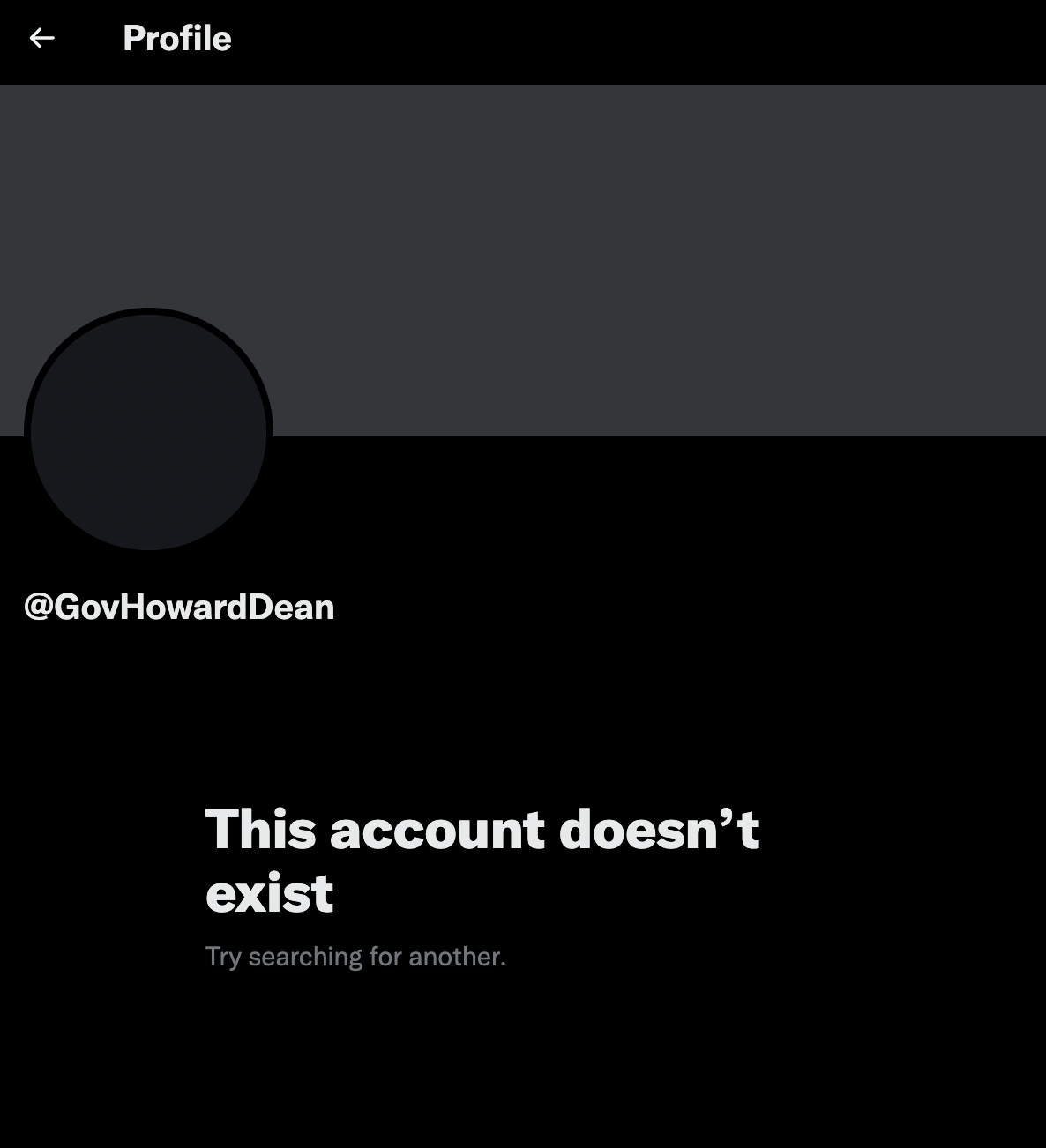 Imagine the former head of a national political party leaving a social media platform because of the prospect of free speech being allowed on it. Well, we now have that.
Buh bye, Howard Dean. We'll go on pretending we never knew you.
Related MRCTV Twitter Video:
Sunny Hostin is NOT excited that @elonmusk is the new owner of Twitter because it's the "free speech of straight, white men."

Is anyone surprised? pic.twitter.com/2z7sYE8EDA

— MRCTV (@mrctv) April 26, 2022