Clothing company Yandy has removed its "sexy handmaid" costume after ticking off the progressive feminist hoard this week with the scandalous take on the left's beloved sackcloth-and-ashes. 
The original handmaid get-up, derived from HBO's adaptation of Margaret Atwood's novel "The Handmaid's Tale," has become a fairly common sight around D.C. lately, with anti-Trump (…and anti-Pence and anti-Kavanaugh and anti-Gorsuch…) feminists donning the red-robed attire to protest…well, just about everything.
For example, here's a pretty terrifying photo of one such "handmaid" creeping outside Sen. Orrin Hatch's office Thursday in protest of SCOTUS nominee Brett Kavanaugh, as tweeted by a staffer: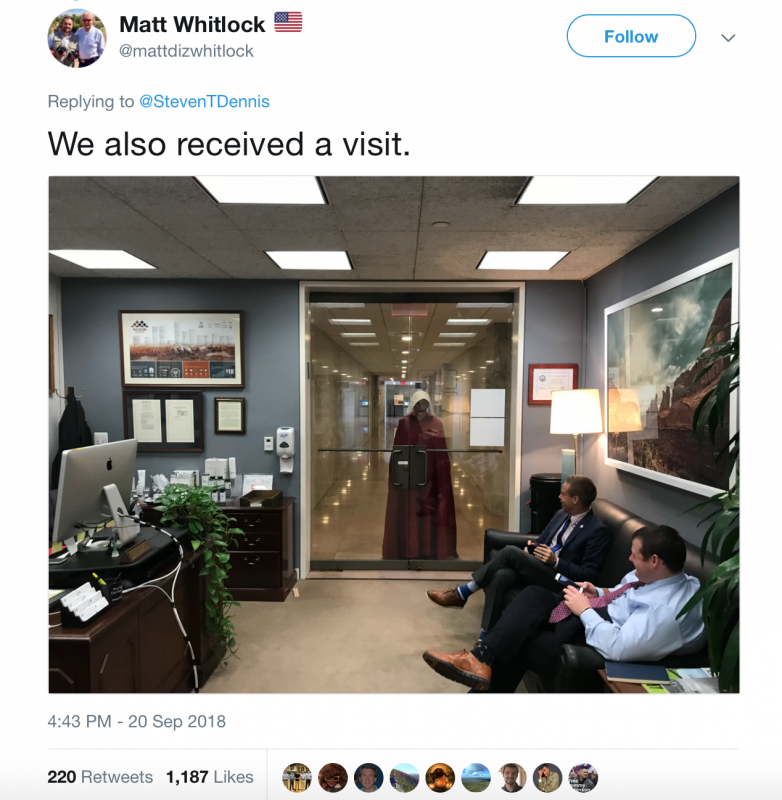 Enjoy those nightmares.
Yandy's $65 sexy version of the outfit, technically titled the ""Brave Red Maven Costume," made the rounds Thursday, much to the amusement of those (including Yours Truly) who think the whole handmaid trope is not only overplayed, but utterly ridiculous. Here's what it looked like.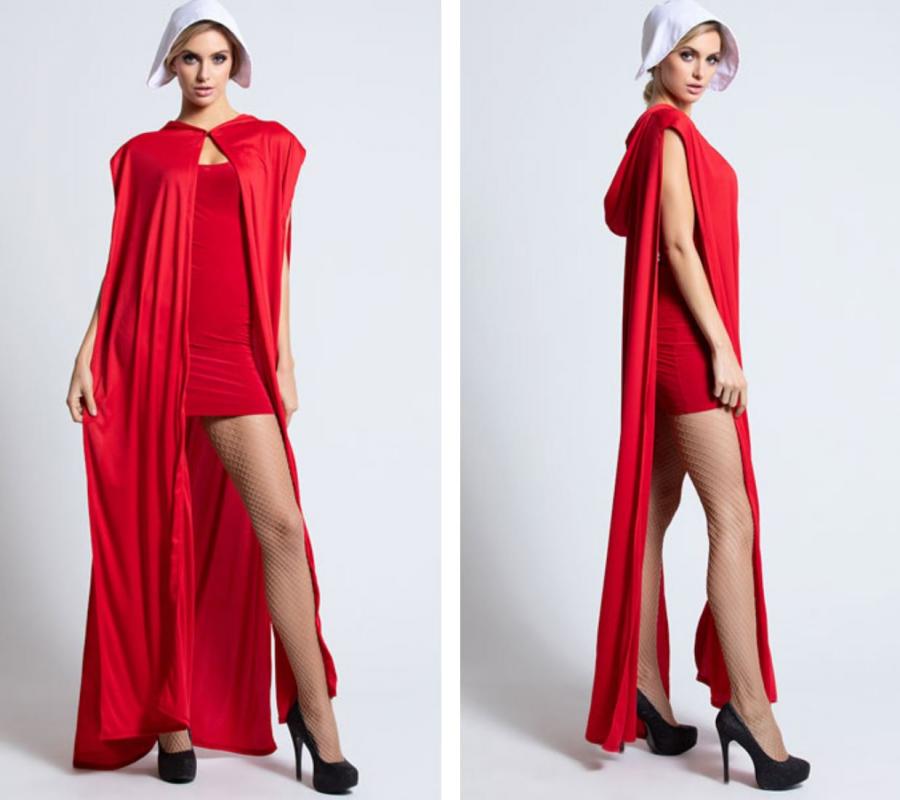 Now, the company says they intended their "brave maven" costume to inspire confidence in women. Feminists, however, were outraged, leading Yandy to pull the costume from its virtual shelves.
"Our corporate ideology is rooted in female empowerment, and gender empowerment overall," Yandy said in a statement. "Over the last few hours, it has become obvious that our 'Yandy Brave Red Maiden Costume' is being seen as a symbol of women's oppression, rather than an expression of women's empowerment. This is unfortunate, as it was not our intention on any level. Our initial inspiration to create the piece was through witnessing its use in recent months as a powerful protest image. 
"Given the sincere, heartfelt response, supported by numerous personal stories we've received, we are removing the costume from our site."
And the leftist PC mob claims another scalp.