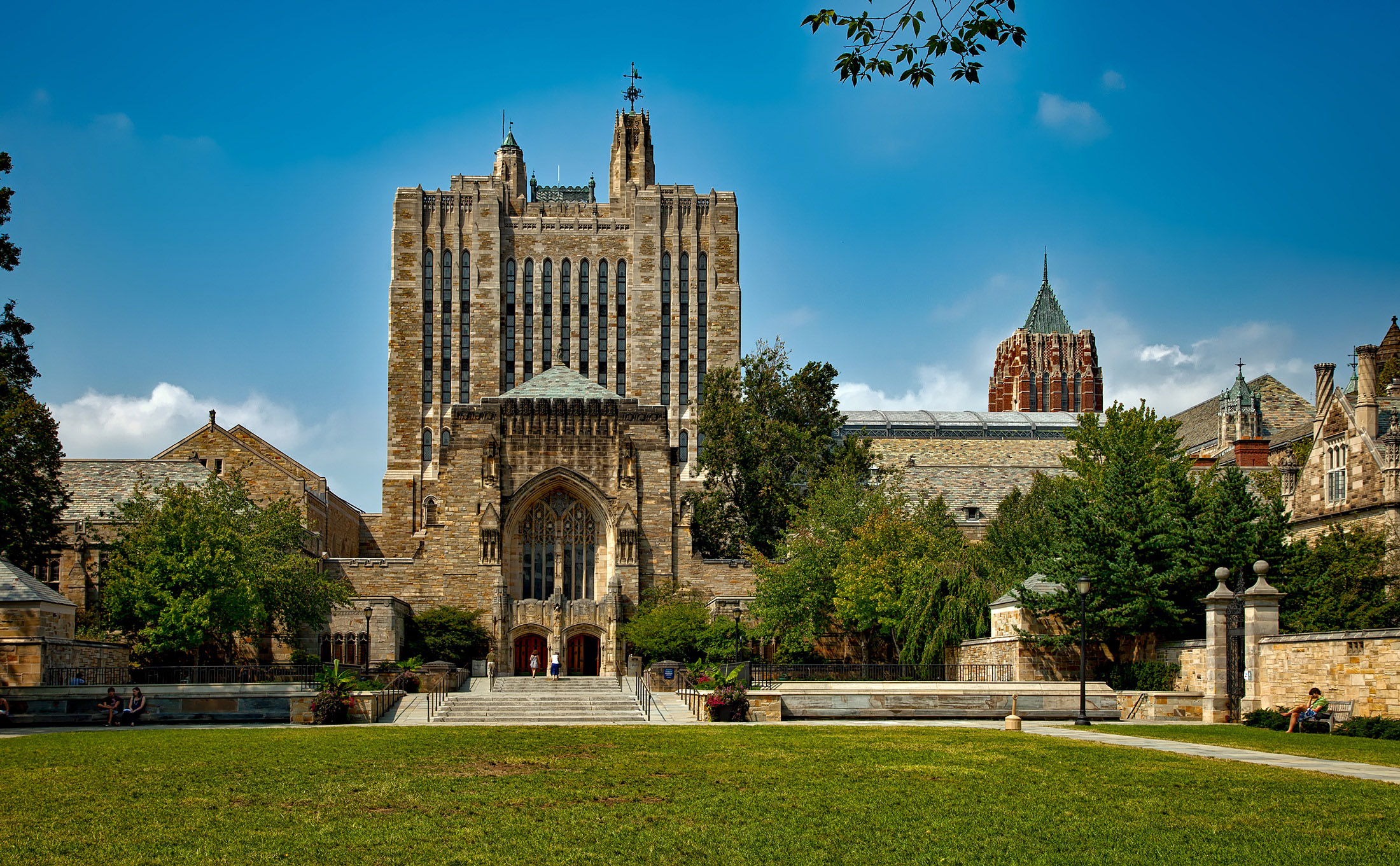 Students at Yale University—which is supposed to be one of the most prestigious schools in the world—were allowed to opt out of their economics midterms if they were too upset from dealing with the trauma of electing a president they don't like.
Jon Victor, the managing editor for the Yale Daily News, tweeted an image of an email he received from an Econ 115 professor.
The email claims students have told the professor they fear "for their own families" and therefore would like the test postponed:
Dear Econ 115 Students,

I am getting many heartfelt notes from students who are in shock over the election results. (Although as I write this the election has not been called.) The ones I find most upsetting are those who fear, rightly or wrongly, for their own families. These students are requesting that the exam be postponed.
Instead of canceling the exam entirely or postponing it, the professor decided to make the exam optional and weight the grades differently depending on whether the student took the midterm.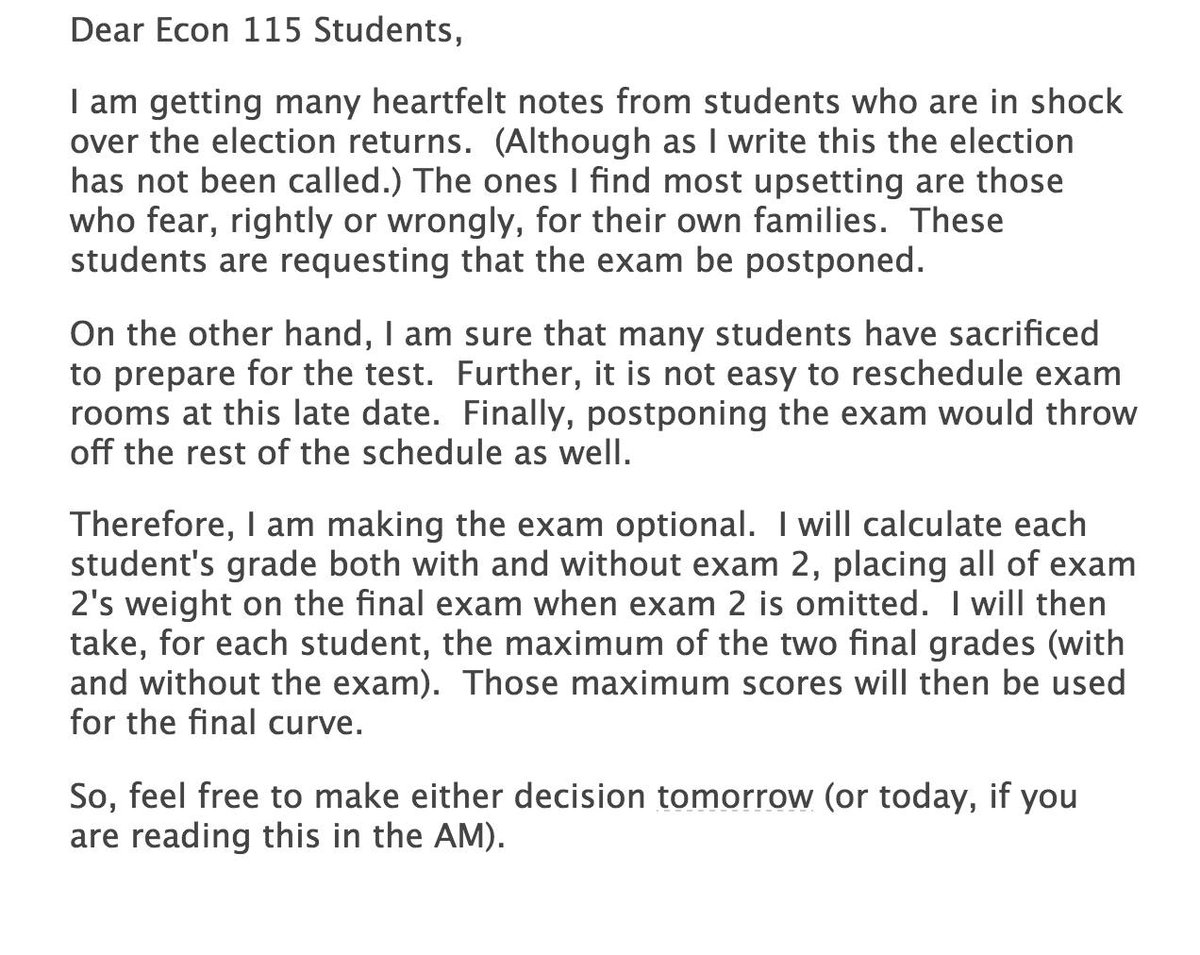 (Image source: Twitter)
In a later tweet, Victor wrote other Yale students were asking the dean for extensions and excuses from taking the exam.
However, not all students were able to avoid their real-world responsibilities because of Donald Trump's win. Victor posted a screenshot a student posed to a Bio 114 class about whether students could be excused from taking the midterm because of the "emotional toll" of the election.
According to the student, "the majority of the student body at Yale will be emotionally distraught and distracted tomorrow, and our performance on the midterm will be hindered massively." The student then asked for the midterm to be postponed in order to "preserve the sanctity and mental health of students in the class?"
 

(Image source: Twitter)
The professor reportedly didn't cancel the test.
It should be noted that classes on the 100-level are introductory and usually taken by freshmen, often only 18 or 19-years-old.
This is far from the first time students have called for examinations to be cancelled because of their feelings. Columbia Law School famously let students postpone their exams because of the Michael Brown and Eric Garner decisions.