Apparently, the abomination known as the upcoming "Winnie the Pooh: Blood and Honey" pile of crap coming out of Britain won't be released in Hong Kong as it was scheduled to do. Of course, the commie censors in the Chinese government gave no reason, but those of us aware of the comparisons to Chinese Dictator Xi Jinping know why — he looks like the friggin' bear!
Plus, Xi really hates it when people make that comparison, so let's do it again! Xi Jinping looks like Winnie the Pooh.
According to Reuters:
The screening of "Winnie the Pooh: Blood and Honey", a British slasher film due to be released in Hong Kong this week, has been cancelled, its distributor said on Tuesday without giving a reason.

VII Pillars Entertainment said on its Facebook page that it was with "great regret" that the scheduled release of the movie on March 23 had been cancelled. It did not give details.
Related: China: Fans Accost Black Basketball Player, Repeatedly Call Him the N-Word
When both the leadership of your country and the dictator that run it are so thin-skinned that they can't take the simple criticism of looking like a cartoon bear, to the point that they censor anyone publicly making the comparison, just know that if you faced that person straight up it'd be an easy fight.
Oh, and by the way, Xi Jinping still looks like Winnie the Pooh.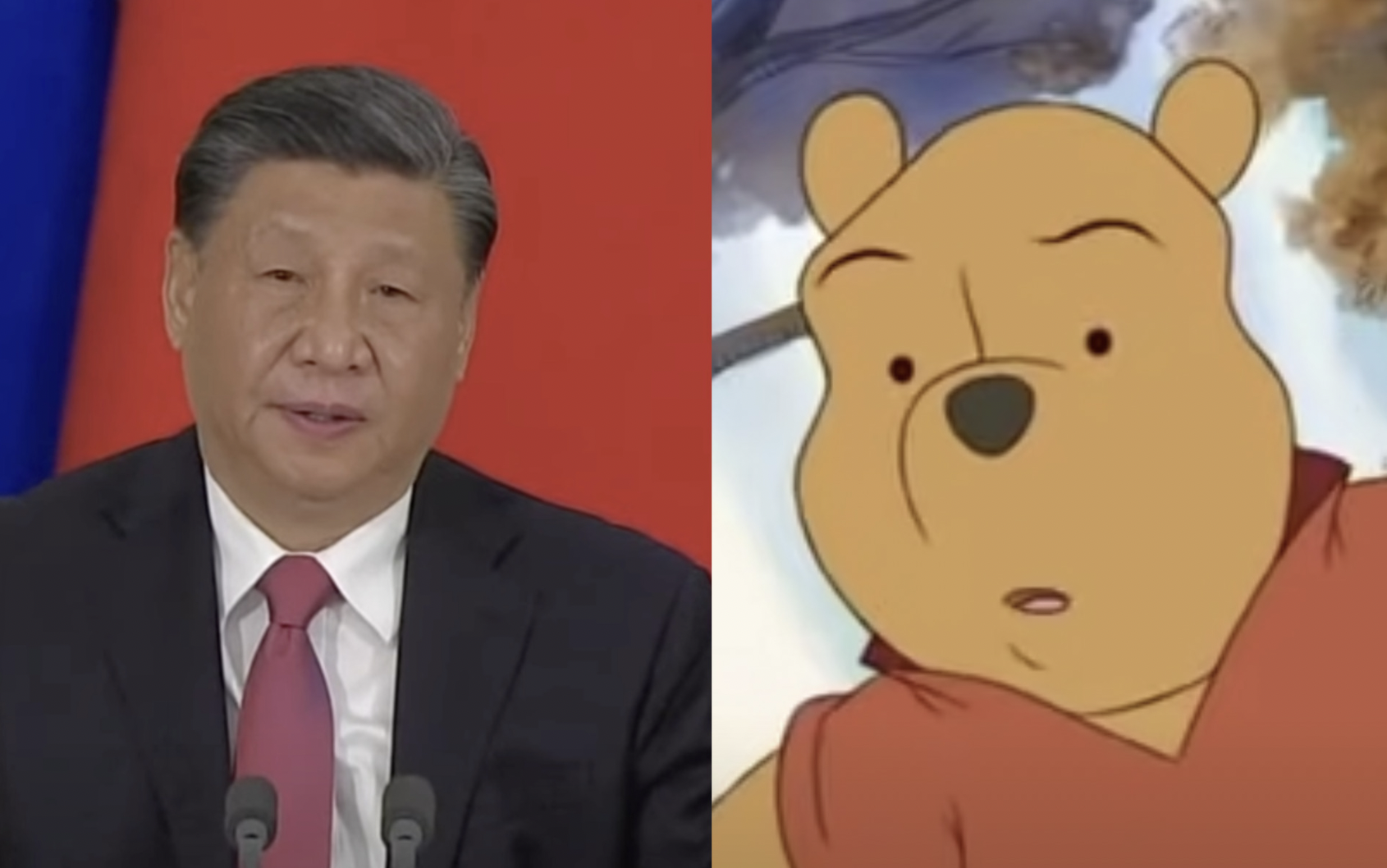 Follow Us On Twitter