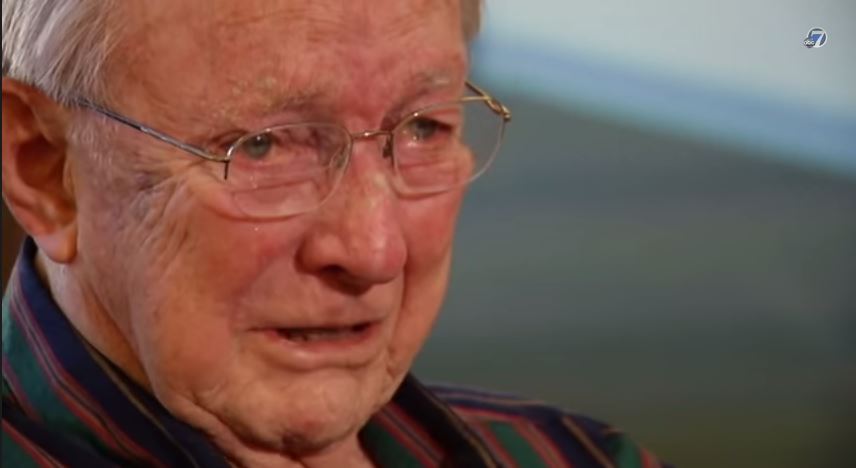 Bill Moore served in Patton's Third Army in Europe during World War II. He was a young 20 year old back then and has only recently found one of the letters he wrote to his girlfriend at the time - who soon became his wife of 63 years. Now, he has the letter to always remind him of how their life together began. 
A woman named Ilene Ortiz picked up a record from a thrift store and found a letter tucked inside. 
"I thought, 'This is such a romantic letter and someone should have it," she told the local news station who helped her track down the owner before Valentines day.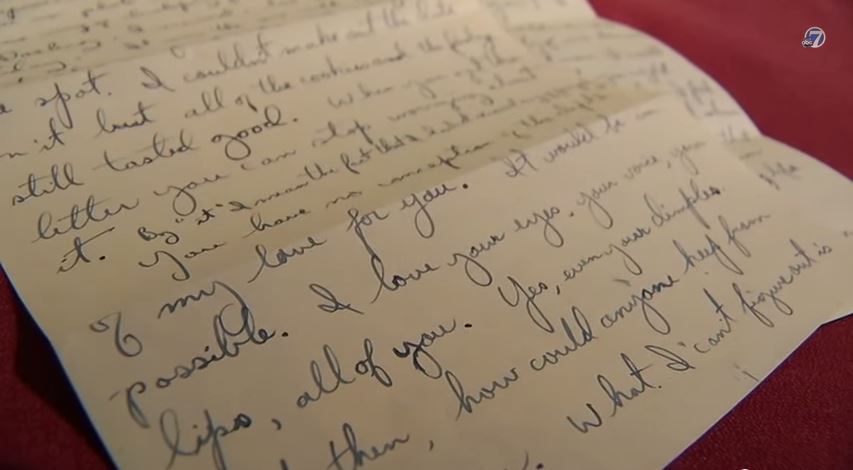 She soon came in contact with the WW II pen pal's daughter Melinda Gale who was elated to see it. 
"Most of their dating was through letters in the war," Gale told the outlet. "I can't even imagine their relationship and how hard it would have been to love one another so very much and to never know what was going to happen," reports ABC7. 
The letter reads in full: 
 "My darling, lovable, alluring, Bernadean. I ran out of space, but I could have written a lot more adjectives describing you. You are so lovely, darling, that I often wonder how it is possible that you are mine. I'm really the luckiest guy in the world, you know. And you are the reason, Bernadean. Even your name sounds lovely to me. It's just when I get so horribly, terribly lonely for you that I write letters like this. I have never been so homesick for anyone in my life as I am for you." 
His wife passed away in 2010 but his passion for her has never left. 
"I loved her, he says in tears to the reporter, "And she loved me. That's all I can tell you, that it's a heartache not being with her all the time."