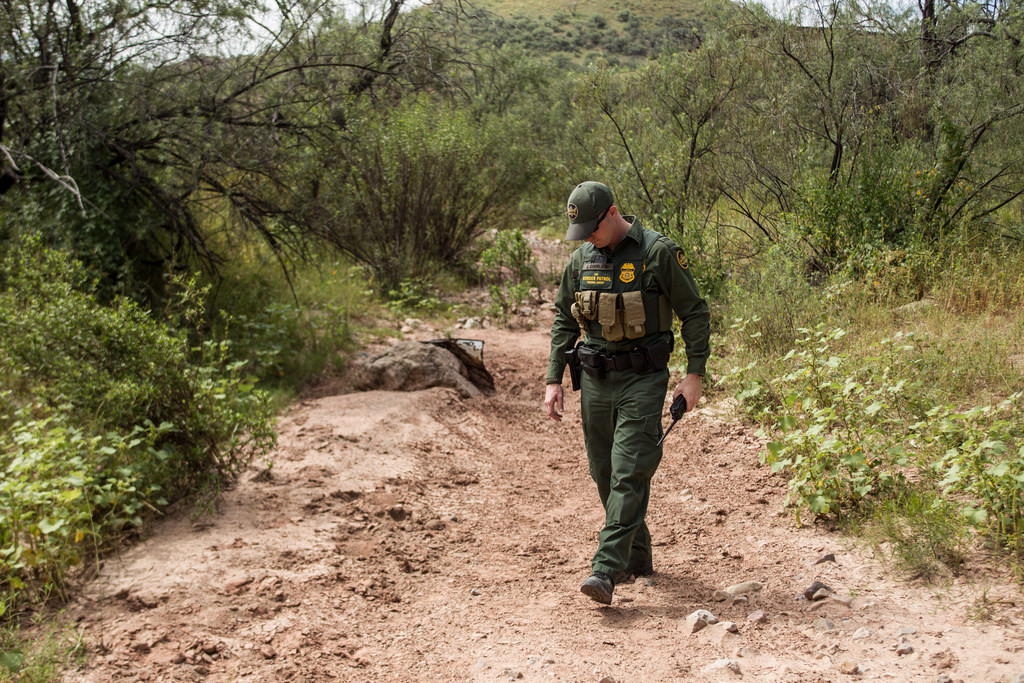 According to U.S. Customs and Border Protection, only 16,089 illegal aliens were apprehended crossing the U.S. border unlawfully in the month of June. While still a significant number – the second highest monthly total recorded since President Donald Trump's inauguration in January, in fact – June's apprehension totals mark a drastic decrease from the early summer months during the Obama administration.
Of those caught last month, only 1,961 were unaccompanied children, while 2,322 were members of family units. The other 11,800 – nearly 75 percent – were single adults.
Another 5,570 "inadmissibles" were stopped at U.S. ports of entry last month, CBP added.
CBP officials acknowledged the number of illegal aliens caught in June reflected an increase over May, when 14,533 persons were apprehended by border agents, but added that overall, apprehensions have dropped dramatically compared with historical trends.
U.S. Customs and Border Protection (CBP) saw a nine percent increase in apprehensions and inadmissible persons at ports of entry along the Southwest Border in June.

However, these numbers represent a 53 percent decrease as compared to June of 2016, and year-to-date totals for FY 2017 are 19 percent lower than the same period in FY 2016.
Annual data compiled by CBP shows the month of June has traditionally come with plenty of illegal border crossing at the Southwest border, even as the temperature heats up across the deserts of South Texas and Arizona. In June of 2016, for example, border agents caught 34,450 illegal aliens attempting to cross the U.S.-Mexico border unlawfully, nearly twice as many as were caught this year.
The year before, in 2015, another 29,303 undocumented border-crossers were nabbed in June alone.
Overall, the number of illegal aliens caught at the Southwest border in between ports of entry is down 24 percent over the same time frame last year, having spiked in the last months of the Obama administration before plummeting immediately after Trump took office on Jan. 20.