It seems that nobody is willing to challenge White House Press Sec. Josh Earnest about the White House's self-contradicting explanation of how the audio of French Pres. Hollande's "Islamist terrorism" disappeared – and then reappeared – from the White House's video.
The White House claims the audio was lost "during the recording" of the event - that a "complete audio" version of the video is now posted, now that the omission is exposed.
Rush Limbaugh isn't buying the White House's alibi; neither is American Enterprise Institute Resident Fellow Marc A. Thiessen, because it defies logic.
So, why will no one with access ask Josh Earnest these three obvious questions:
If the White House had the "complete audio" video all along – which it must have had in order to create the accurate transcript -why was the original video pulled from the White House website and replaced with the missing-audio version in the first place?
If the audio was actually lost "during the recording," then where did the "complete audio" version come from?
When the missing audio was exposed, why didn't the White House initially replace the flawed version with the "complete audio" version, instead of leaving the flawed video up and simply providing a link to the "complete audio" video?
The censorship of a foreign head of state is a big deal, especially when it comes to the matter of terrorism. These questions need to be asked.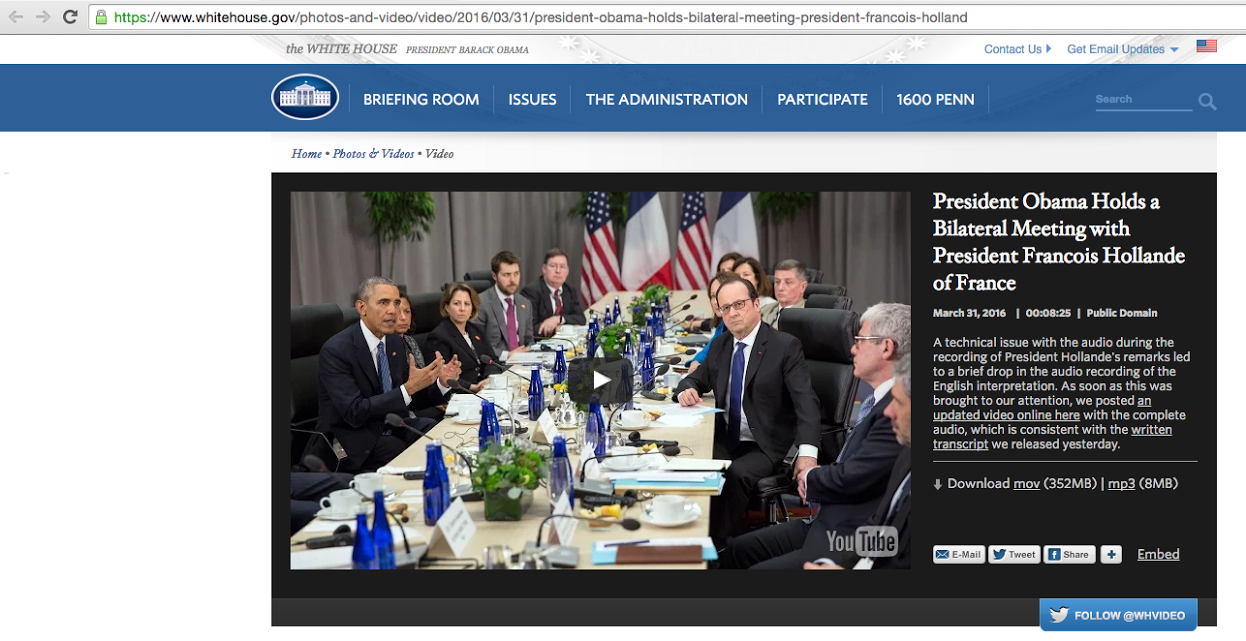 MRCTV Reader,
The liberal media are terrified of the truth, especially when it leads to uncomfortable questions about their own leftist worldview.
MRCTV is the multimedia division of MRC featuring original content and aggregated videos of the news, people, and events conservatives care about.
MRCTV relies on the support of our loyal readers (and video viewers) to keep providing the news and commentary that matter to the American people, not just stories that prop up the liberal agenda.
Make a donation today. Just $15 a month would make a tremendous impact and enable us to keeping shining the light where the liberal media are afraid to tread.
— The MRCTV Team
DONATE
Connect
Sign up for our MRCTV newsletter to receive the latest news.
Sponsored Links