Update (March 16, 10:06 a.m.)

According to reports, President Obama is expected to nominate Merrick Garland to replace the late Antonin Scalia on the U.S. Supreme Court sometime Wednesday. Garland is currently the Chief Justice on the D.C. Circuit Court of Appeals.

Original Story

President Obama is expected to announce his pick to replace Justice Antonin Scalia on the Supreme Court Wednesday afternoon. Speculation as to who he will nominate has been relatively muted over the last few weeks, due largely to the fact that Senate Republicans are unlikely to schedule hearings or vote on his pick before Obama's term is up in January of next year.
Despite this fact, Obama is expected to nominate one of these three jurists to fill the court vacancy...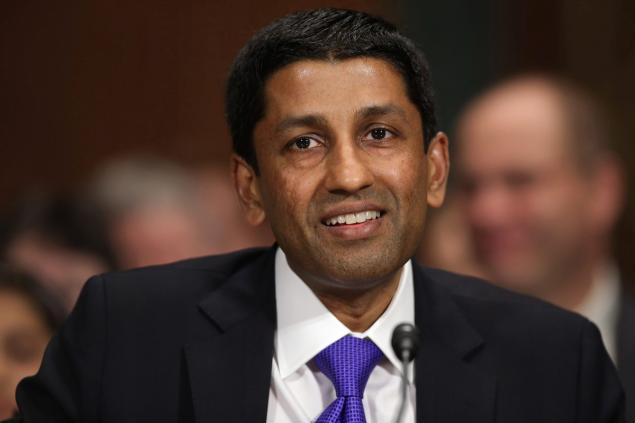 1. Sri Srinivasan
Known in legal circles as a "moderate" liberal, the 49-year-old has served on the DC Circuit U.S. Court of Appeals since 2013. He previously worked for the Solicitor General's office under the second Bush administration from 2002 to 2007.
He holds bachelor's, law and business degrees from Stanford University, and clerked for Supreme Court Justice Sandra Day O'Connor.
According to O'Connor, Srinivasan is not someone who has been "particularly politically active," although he did donate to Al Gore in 1999 an Obama in 2008.
He previously served alongside Texas Sen. Ted Cruz on the 4th Circuit Court of Appeals. Cruz praised Srinivasan during his 2013 appeals court nomination process.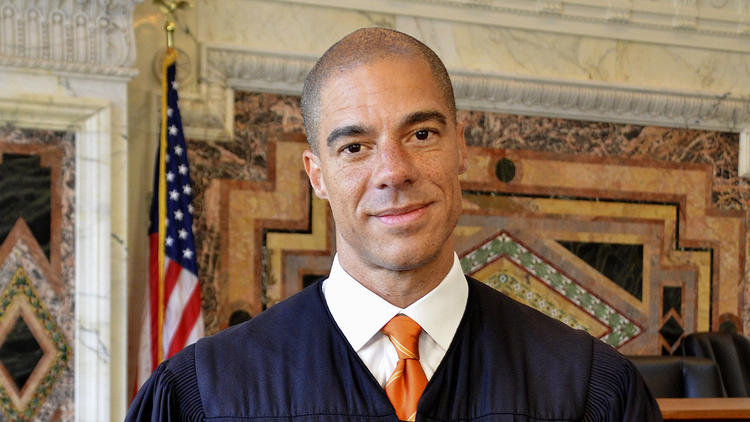 2. Paul Watford 
Watford currently serves on the 9th Circuit Court of Appeals, which is known for its left-wing judicial activism. He was nominated to the 9th circuit by Obama in 2011. He previously clerked for Justice Ruth Bader Ginsburg.
He was criticized by conservatives, including Senate Judiciary Committee Chairman Chuck Grassley (R-Iowa), for siding with the ACLU in a legal challenge to Arizona's strict immigration law.
If nominated and confirmed, he would be the third African American to sit on the nation's highest court.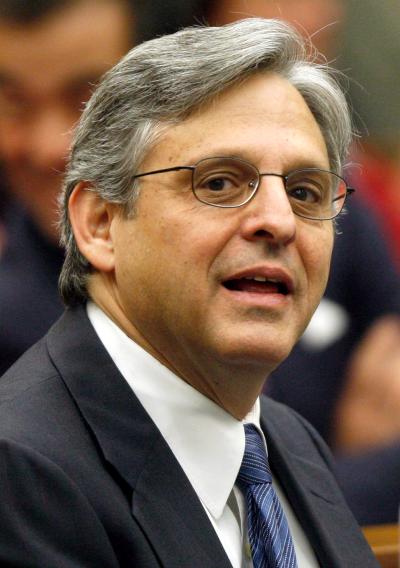 3. Merrick Garland
Garland's name has been popping up as a possible nominee for the high court since the Clinton administration. He was believed to have been on President Obama's short list in 2011 when Obama nominated current Justice Elena Kagan. He is currently the Chief Justice on the D.C. Circuit Court of Appeals.
He was appointed to the D.C. Circuit court in 1997 by former President Bill Clinton, and previously clerked for Justice William Brennan. He is best known for leading the prosecution in the cases against the Oklahoma City bombers and "Unabomber" Ted Kaczynski.
If nominated, Garland is likely to be highly unpopular with conservatives, largely due to his calls for a review of his fellow D.C. judges' rulings against the Washington D.C. handgun ban.
Again, none of these three potential justices is expected to have a chance of being voted on by the GOP-controlled Senate. But this does not mean that President Obama won't try and milk this nomination for everything it's worth in an effort to give Democrats a political advantage going into the 2016 election.