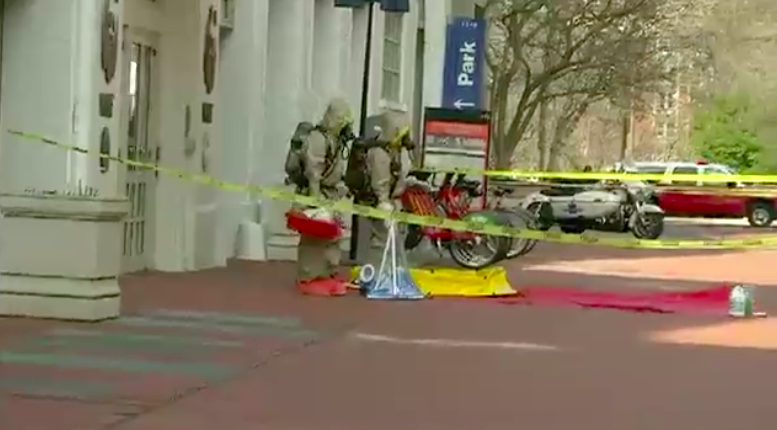 The Secret Service and D.C. police and fire on Tuesday investigated a letter containing a white powdery substance sent to the building housing former President Barack Obama's D.C. office.
The suspicious substance in the letter addressed to the World Wildlife Fund, which owns the building and has its headquarters there, was found to be baby powder, local station FOX 5 reports.
D.C. Fire and EMS Battalion Chief Edward Smith told FOX 5 that the letter was mailed from Hong Kong and had no return address.
Obama has leased an office in the World Wildlife Fund Headquarters building since leaving office in January 2017. 
The incident came one day after Donald Trump Jr.'s wife Vanessa Trump was taken to the hospital after opening a letter with an unidentified "white powder."
The powder was determined to be cornstarch and deemed "non-hazardous."
The letter was addressed to Trump Jr. and reportedly mocked his intelligence.
(Cover Photo: Screenshot)
Thank you for supporting MRCTV! As a tax-deductible, charitable organization, we rely on the support of our readers to keep us running! Keep MRCTV going with your gift here!
Sponsored Links