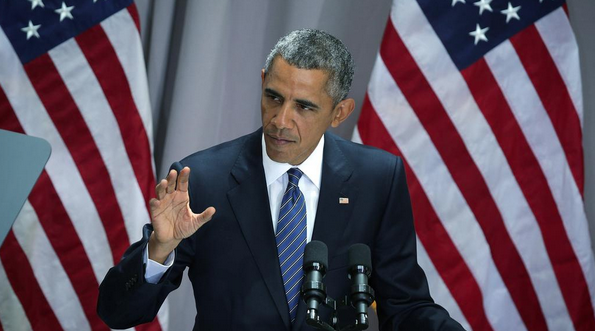 Image via Twitter
President Barack Obama has directed his administration to prepare to take in at least 10,000 Syrian refugees next year, White House press secretary Josh Earnest said on Thursday.
"The President has directed his team to accept at least 10,000 Syrian refugees in the next fiscal year," said Earnest. 
"Now, we know the scale of this problem. It's significant. And there are millions of people who have been driven from their homes because of this violence," he went on. 
"It certainly is not feasible for millions of Syrians to come to this country, but what we can do is make sure that we are doing everything we can to try to provide for their basic needs." 
To watch a short clip of his comments, click here.