Whether anyone knows the whistleblower's identity or not, at least one attorney for the person that Democrats' are using to pursue their impeachment inquiry into President Donald Trump previously had no problem announcing where he stood concerning the want to remove Trump from office.
Attorney Mark Zaid posted a series of tweets in 2017 where he made comments concerning the possible impeachment of Trump. Zaid, on more than one occasion, used the term "coup" in his hashtags on his Twitter posts for January 30th.
Zaid also tweeted an old headline from the Washington Post where he commented that "45 years from now we might be recalling stories regarding the impeachment of @realDonaldTrump." Zaid noted that he'll "be old, but will be worth the wait."
Here's a few of Zaid's previously mentioned tweets: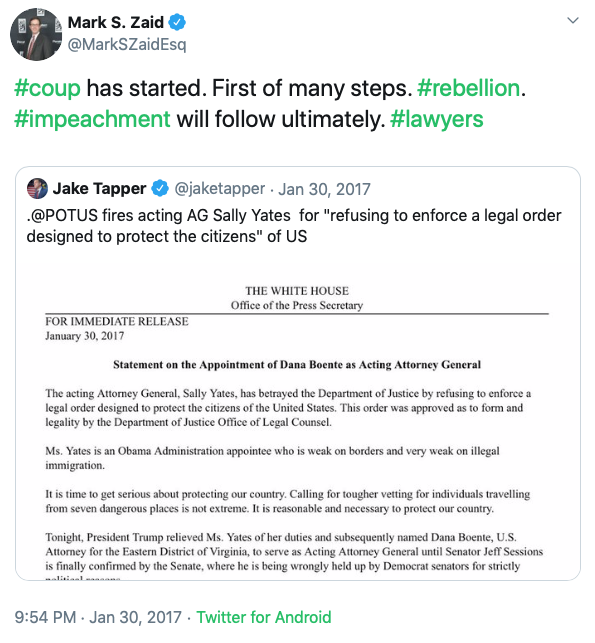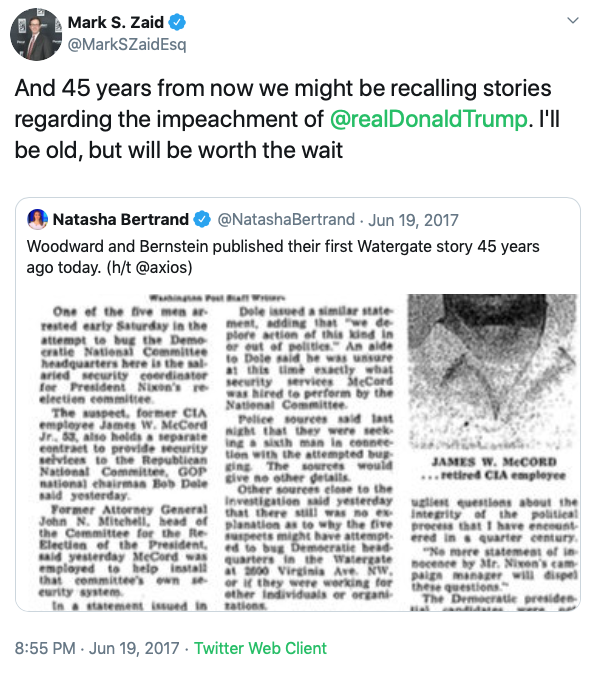 As if that weren't enough, and in no way a conflict of interest, Zaid tweeted in May 2017 that Trump will be the next in line for impeachment.
Take a look: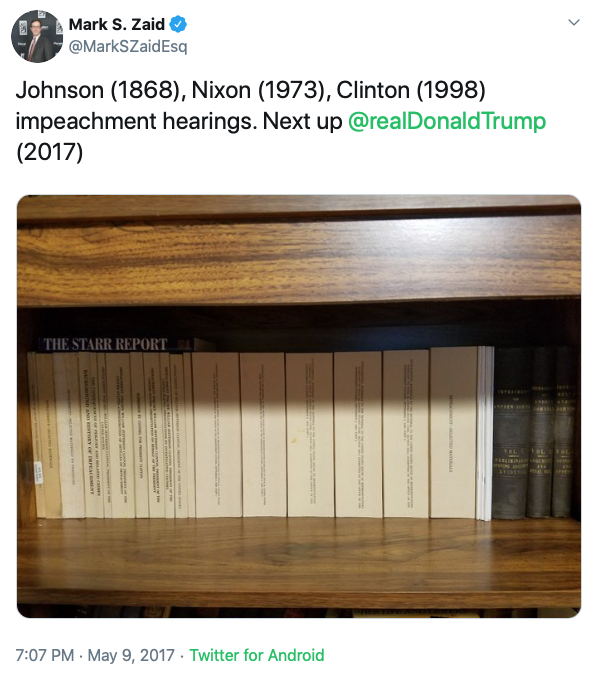 We're not done yet. Zaid also predicted on Independence Day 2017 that CNN "will play a key role" in Trump possibly "not finishing out his term as president."
Here ya go: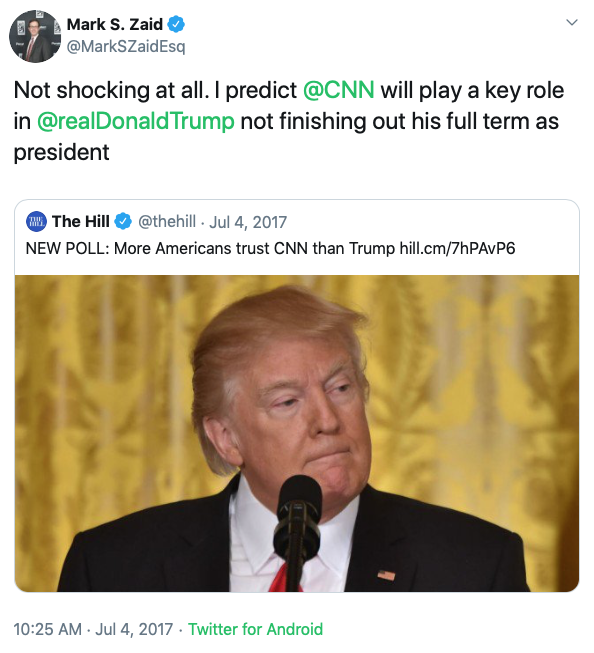 Are the cards being stacked against Trump? Is it fair that the attorney for the whistleblower seemingly had an activist axe to grind with Trump before he was even an attorney on this case?