Former US National Security Agency (NSA) contractor turned whistle blower Edward Snowden joined Twitter earlier today, and the only account he's following is sure to get some attention; the NSA's official Twitter.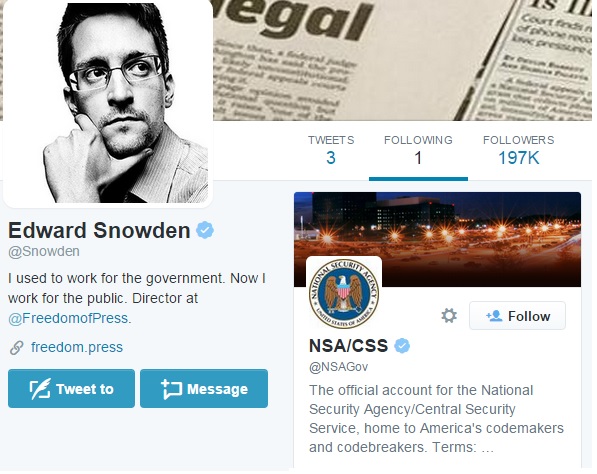 Snowden's bio states "I used to work for the government. Now I work for the public. Director at @FreedomofPress."


Freedom of the Press' Twitter account states that it's an organization "Defending and supporting cutting-edge transparency journalism in the face of adversity."

Snowden's first tweet stated "Can you hear me now?"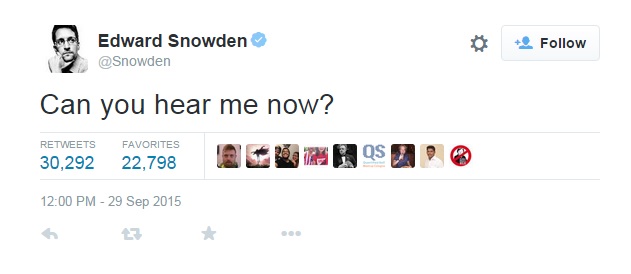 Astro-physicist Neil DeGrasse Tyson welcomed Snowden to Twitter, and they exchanged in a varied back-and-forth discussing everything from water on Mars to Snowden's cat.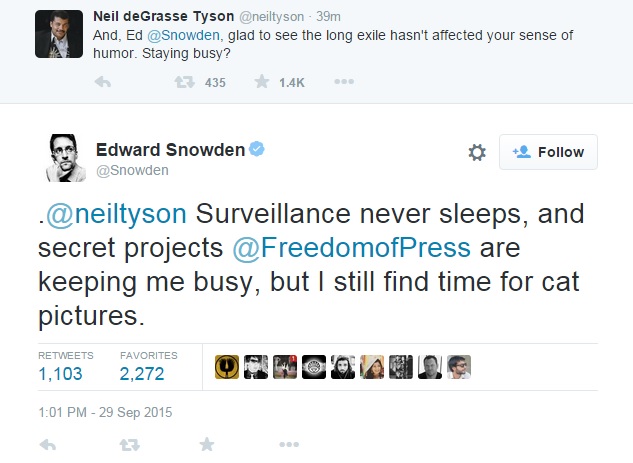 When asked by Tyson if he was a hero or a traitor, Snowden gave an evasive response.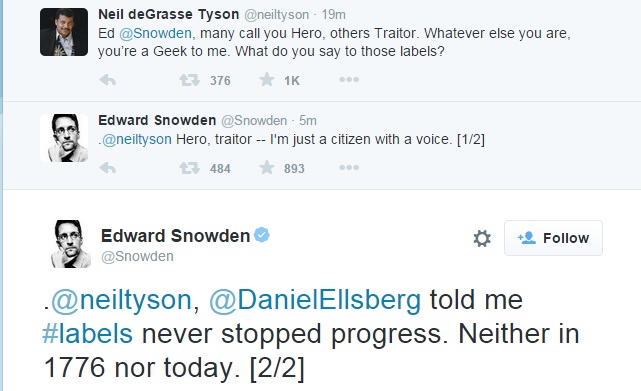 Tyson called Snowden a patriot, and here was his reply.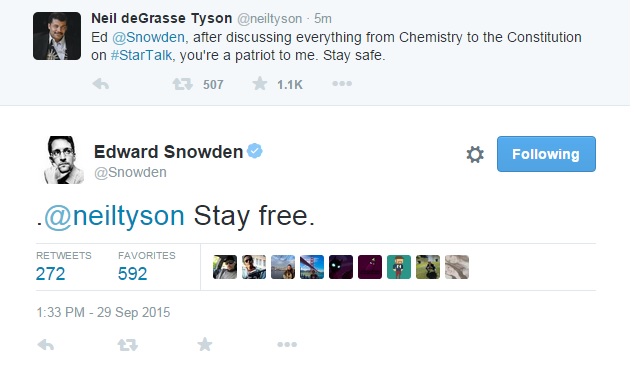 At the time of publication, Snowden has quickly accumulated 237K followers.