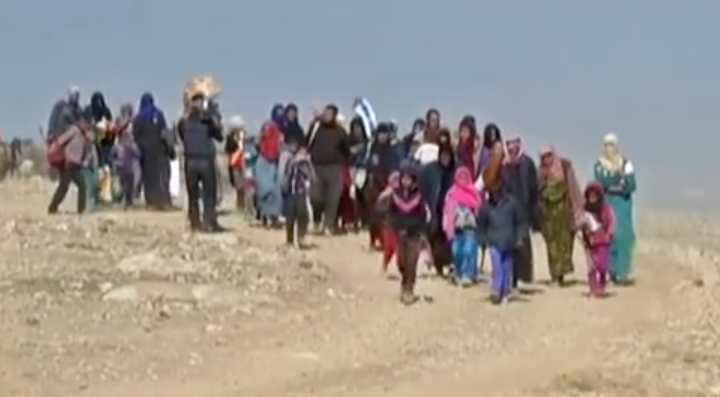 It's not like anyone said things like this would happen — oh wait, they did!
Intelligence officers are now saying that ISIS terrorists are hiding among families attempting to seek refuge from the Iraqi city of Mosul.
According to Reuters:
As growing numbers of residents flee fighting between insurgents and Iraqi military forces seeking to recapture the IS-held western half of Iraq's second largest city, security units have been transporting civilians to government-run camps and weeding out IS infiltrators.
While intelligence officers are worried that ISIS fighters may slip through the cracks while hiding among innocent civilians, it is encouraging to see the Iraqi military take this issue seriously and attempt to nab any extremist that might try to flee to another country.
Fox News reported:
Since the U.S.-backed push to retake western Mosul launched about a week ago, some 28,400 people have been forced to leave their homes, the United Nations reported. That would be the highest rate since the Iraqi military's Mosul operation began last October.

Since Feb. 25, some 4,000 people have escaped the city each day, the U.N. added.
If there was ever a reason to seriously vet migrants coming from countries such as Iraq and Syria, this would be it.
Liberals constantly preach to everyone how intolerant they are if they don't immediately accept any and all migrants/refugees. They simply cannot fathom that terrorists do use the migrant system to move into other countries, and the only aim of those who want heavier vetting of migrants is protect the people in their own countries.
It shouldn't be viewed as intolerant or heartless to want to protect your own family, community and country. It doesn't mean that people don't want to help others, but it doesn't help anyone to allow in just anybody -- including those who ascribe to a radical ideology.