Gov. Gretchen Whitmer (D-MI) seems to believe that "kids are our future" and that killing the unborn should be legal and she'll "fight like hell" for it.
The two Tweets Whitmer posted on Monday just over a hour apart show the logic of the leftist pro-choice mind. Look below to see for yourself.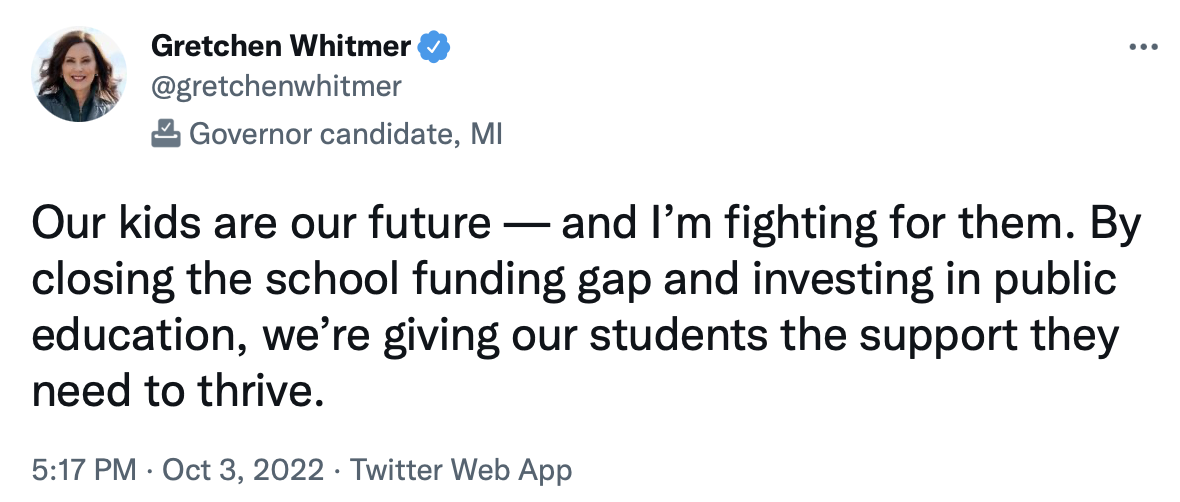 Related: Woke Insanity Goes Mainstream: Gretchen Whitmer Calls Women 'Menstruating People'
From giving children "the support they need to thrive" to then "fight like hell" to kill them in womb without restraint.
An interesting train of thought.
Follow MRCTV on Twitter!
Richmond, Virginia is outright rejecting Gov. Glenn Youngkin's new rules that expands parental rights in schools. https://t.co/ScWHvSZ6UN

— MRCTV (@mrctv) October 5, 2022