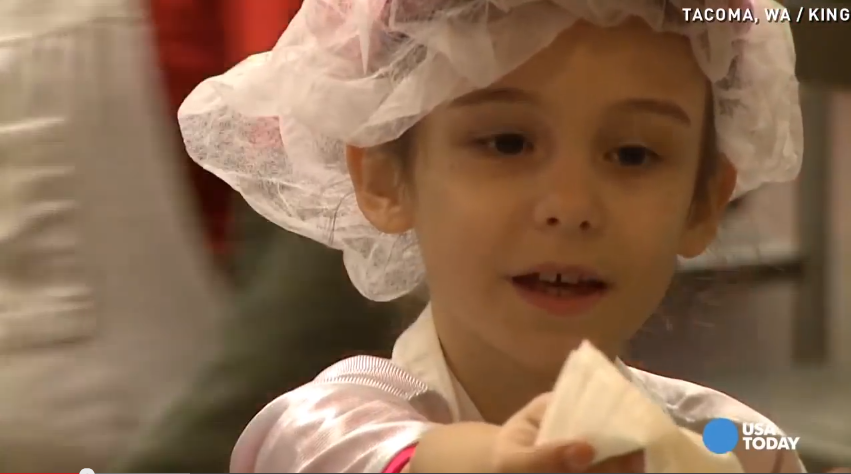 Alex McKelvey is not your typical eight-year-old. By waking up before dawn to volunteer at the local mission, McKelvey is already learning about the rewards of helping others.
The McKelveys have been on a kindness mission the past several months. They have made good deeds a priority - 600 of them, in fact.
Eight-year-old Alex and her parents have made it their mission to complete every item on their list.
Alex's mom, Sarah, lost her mother in 2013 when Linda McKelvey passed away at the age of 59. In tribute, the family has decided to honor her life by completing 600 acts of kindness before what would have been Linda's 50th birthday.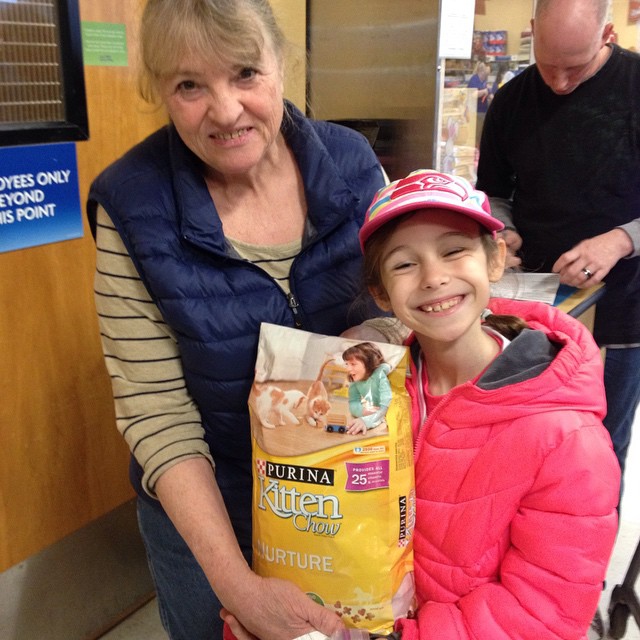 Instagram | @actsoflovingkindness
USA Today reports:
"This is what her life was about, giving to others," said Sarah who also spoke of her late mother saying, "That expression 'to give the coat off your back,' Linda would literally have given you the coat off your back, that's how incredible of a person she was."
Their acts range from giving a waitress a hundred-dollar tip, to purchasing a book for a child, to  helping remodel a new youth room at the YMCA.
"In the end, I think it's just important for us to know we're thought of and cared for," said Sarah McKelvey.