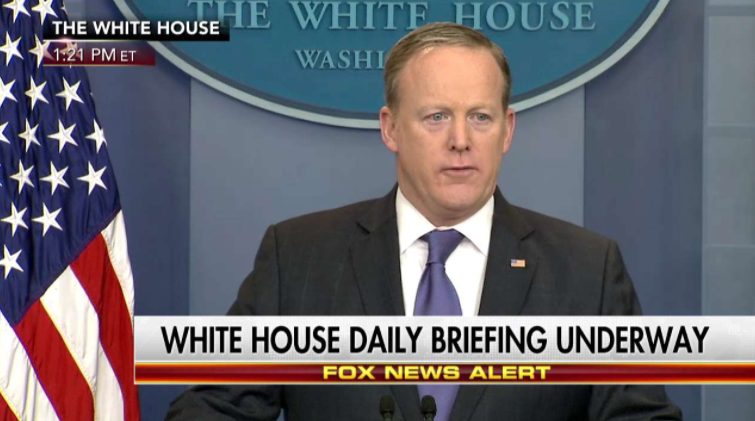 (Image via Twitter)
White House spokesman Sean Spicer in a press briefing on Monday got into it with a reporter over President Trump's wiretapping claim.
When pressed to answer whether the President's allegations that former President Obama ordered electronic surveillance of Trump and his associates ahead of the 2016 election were "phony or real," Spicer attempted to clarify:
"He doesn't really think that Obama went up and tapped his phone personally," said the White House press secretary.
However, "I think there's no question that the Obama administration, that there were actions about surveillance and other activities that occurred in the 2016 election," he continued.
"That is a widely reported activity that occurred back then," Spicer added, referring to a report by The New York Times that the Obama administration was intercepting communications during its investigation of Russia's involvement in the presidential election. 
"The President used the word wiretapping, quote, to mean, broadly, surveillance and other activities," he said.
Check out Spicer's remarks in the short video clip below.  
Thank you for supporting MRCTV! As a tax-deductible, charitable organization, we rely on the support of our readers to keep us running! Keep MRCTV going with your gift here!