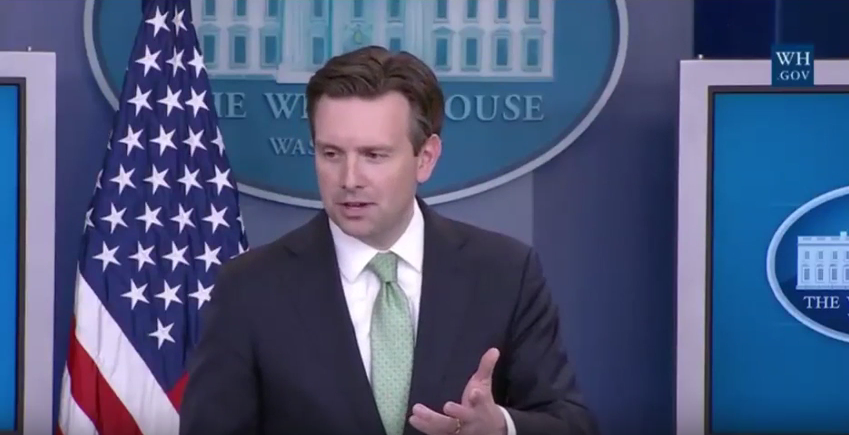 (Image via Screenshot)
In an interview with "Fox News Sunday," President Obama defended his former secretary of state Hillary Clinton in light of the Justice Department's ongoing investigation, saying that he does not believe the emails sent and received from her private server breached national security.  
During Monday's White House press briefing, a reporter asked spokesman Josh Earnest whether Obama defended Clinton based on his specific knowledge of the emails and their contents.  
Earnest replied that the president's knowledge is "based entirely on public reporting."
"Just to be clear, is this a belief or is this knowledge based on knowing the emails, or being briefed that these emails did not put national security at risk?" the reporter asked.
"Well, let me be clear," Earnest began. "The president has neither sought nor received a confidential briefing or confidential information about the ongoing investigation."
"The president's knowledge about this situation is based entirely on public reporting," he said.
"All of you and your news organizations have spent God knows how many hours reviewing all those emails – some of them interesting, most of them mundane... When you hear the president's public comments on this matter, it's based entirely on the reporting that you and your news organizations have done in this matter," said Earnest.  
He later conceded that Obama's remarks in defense of Clinton were the president's personal opinion.
Listen to the rest of Earnest's remarks in the short video clip below.