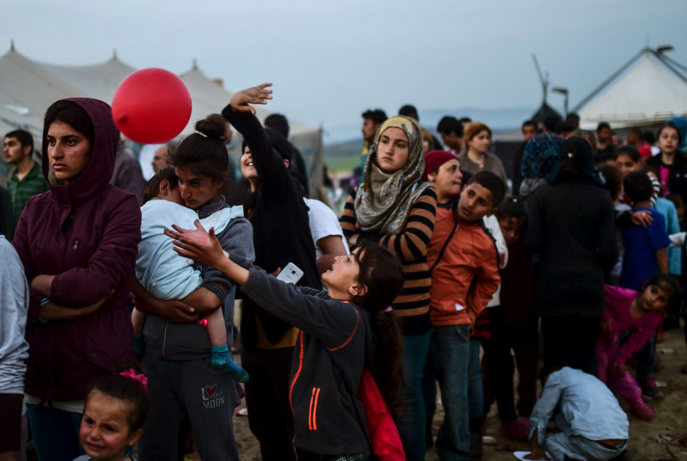 (Image via Twitter)
The White House issued a press release on Monday indicating that the Obama administration will meet its set goal of admitting 10,000 Syrian refugees "more than a month ahead of schedule."
"Less than a year ago, in response to an historic global refugee crisis, involving millions of Syrians in flight from violence and conflict, President Obama directed his Administration to increase the number of Syrian refugees provided safe haven in the United States," writes National Security Advisor Susan E. Rice. "Today, I am pleased to announce that we will meet this goal more than a month ahead of schedule. Our 10,000th Syrian refugee will arrive this afternoon."
The U.S. will admit an estimated 85,000 refugees in total in fiscal year 2016 from countries such as Syria, Iraq, El Salvador, Somalia, and Ukraine.
"This achievement is a testament to the hard work and dedication of employees across the federal government," the statement reads. "Their commitment to meeting the President's expectation that we both increase our refugee admissions and strengthen the integrity of the refugee program, including its stringent security screening protocols, has been essential to this effort."
Rice described the decision to accept over six times more refugees from Syria than in fiscal year 2015 as a "meaningful step," one that the White House hopes "to build upon" in the future.