There are many problems that the governments in our world appear to want to fix, but who would've ever thought begging people to go without a popular kitchen utensil would be on that list? It's time for more "knife control" in the UK.
In response to the high level of knife crime offenses in England and Wales, the UK government has resorted to printing "#knifefree" messages on to-go chicken boxes at restaurants to convince people that knives are really, really bad. 
As Sky News reports:
Real-life stories of young people who have escaped knife crime will be printed inside the boxes, distributed at independent and branch-owned chicken shops, including Morley's, Chicken Cottage and Dixy Chicken.
"We are rolling out our #KnifeFree chicken boxes in over 210 chicken shops in England and Wales," the Home Office happily tweeted. "They use real life stories to show people how they can go #KnifeFree."
"We want to promote being knife free by using custom chicken boxes to deliver the message and start conversations amongst all of our customers," Shan Selvendran, Morley's managing director, said.
Those boxes will definitely be starting conversations, but I'm not sure there the ones Selvendran would like.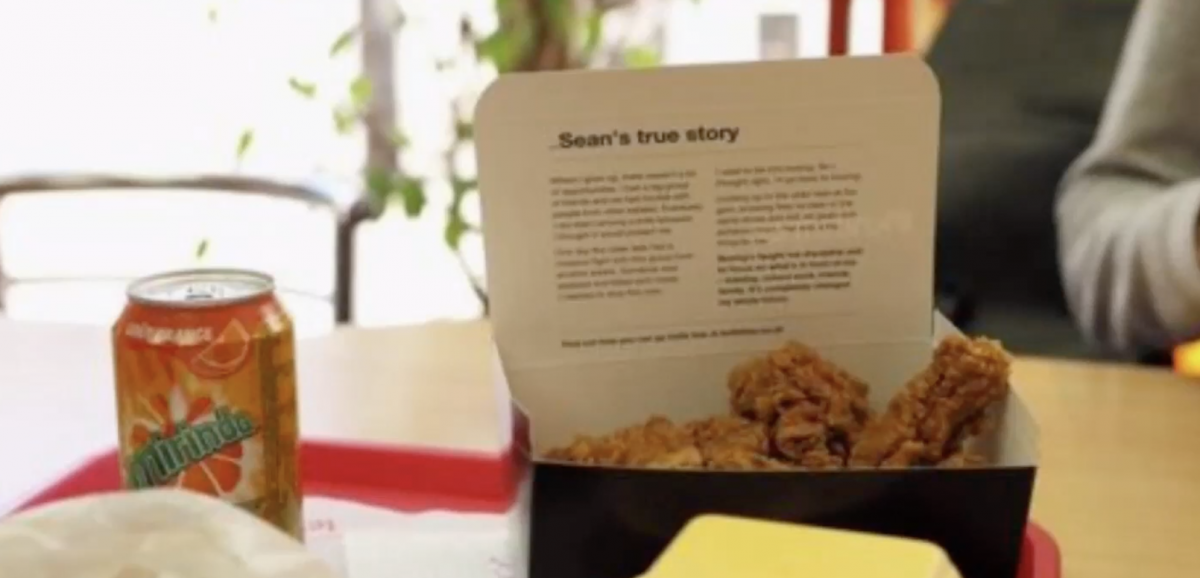 The point of this #knifefree campaign is to indoctrinate — wait, I meant educate — young people from the ages 10 to 21. The government is hoping that altering their "attitudes and behavior" will reduce knife crime. 
"The government is doing everything it can to tackle the senseless violence that is traumatising communities and claiming too many young lives, including bolstering the police's ranks with 20,000 new police," Policing minister Kit Malthouse told Sky News.
Malthouse also stated they hoped young people would be challenged on the idea that knives keep them safer.
As one would hope, this campaign has been mocked, by many.
"Is this some kind of joke?!" MP David Lammy tweeted. "Why have you chosen chicken shops? What's next, #KnifeFree watermelons?"
Other folks exposed the UK government's lunacy as well:
This whole push for a "knife free life" sounds like something you'd read in a fiction book. Hey, wait — didn't "1984" take place in London?
H/T: The Daily Wire