Looking for that special keepsake to commemorate the 2017 Christmas season? Tired of looking at that old, boring angel or star atop your Christmas tree? Want to show people just how "woke" you are while still celebrating the birth of Jesus Christ?
Well, look no further! For the price of multiple gallons of coffee, you too can look up at the top of your tree and be proud to see a loser looking back at you.

That's right! It's the new Hillary Clinton Christmas Tree Topper "Angel!"

A website called womentolookupto.com has come out with a line of tree angels that truly represents what Christmas is all about — vanity.

The description for the Clinton angel is as follows:
The most presidential of tree toppers. 3D sculpted in her iconic power suit with angelic wings. 
3D printed to order with pinpoint accuracy, with a simple wire tie threaded through holes on her back to safely secure to your tree. 
She's the First Lady of Christmas Tree Decorations.
At least she's still the First Lady of something. And, how can she be presidential when she's never even been president? She failed — twice.

If Hillary's not exactly your bag, fret not my friends. There's also Christmas tree toppers of singer Beyonce and tennis star Serena Williams, because why not?

Here are pictures of the tree toppers: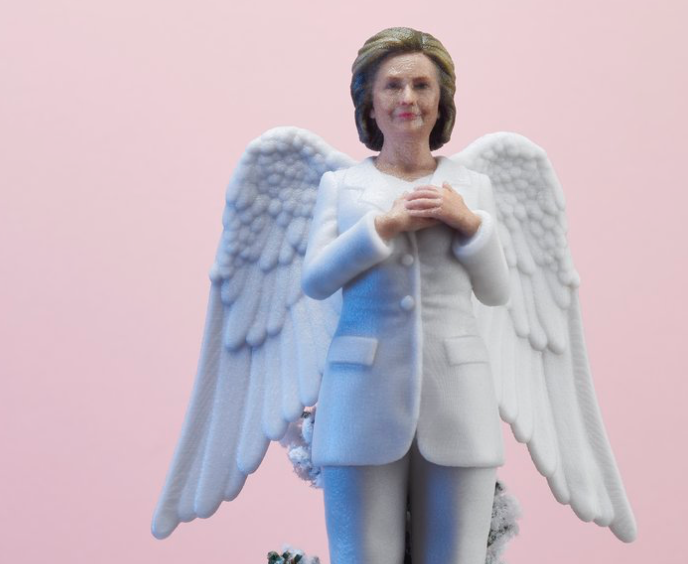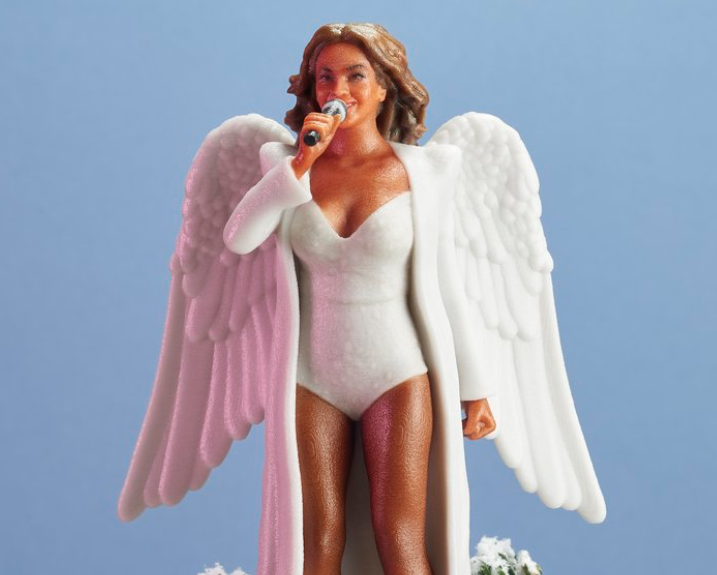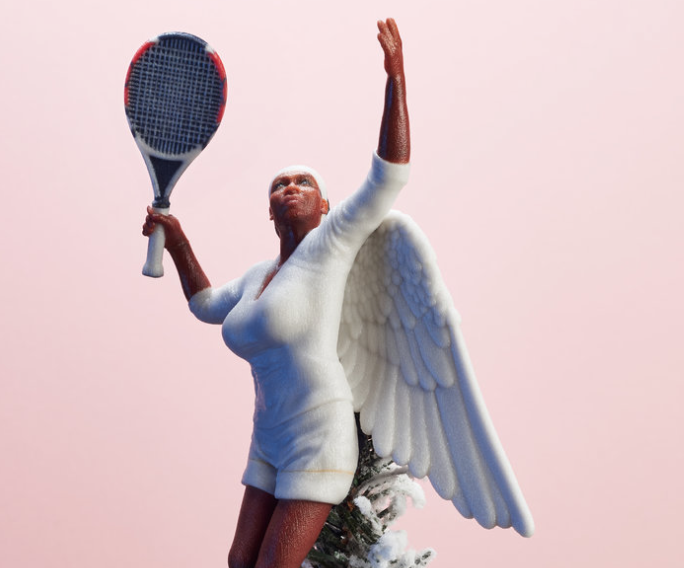 How much would you pay for these new classics in the Christmas tree pantheon? $1.99? Okay, $2.99? How about a whopping £80! That's $107.12 in U.S. currency!
The deal doesn't end there, because we'll allow you to pay for shipping which makes this worthless product even more expensive than it rightfully should be.

Since these figurines are 3D printed, you can enjoy these people in their natural state — plastic.
(Screenshots via womentolookupto.com