If you're a multimillionaire trying to make a statement about women living in poverty, it may come across as a bit disingenuous when your sweater comes from a label that charges $380 per piece.
While attending the feminist-inspired Golden Globes last night, actress Connie Britton wore a black shirt with the phrase "poverty is sexist" bedazzled across the chest:
According to the LA Times, the sweater was made by Lingua Franca, which sells "resistance"-themed clothing with phrases such as "i miss barack" scribbled across the front for $380: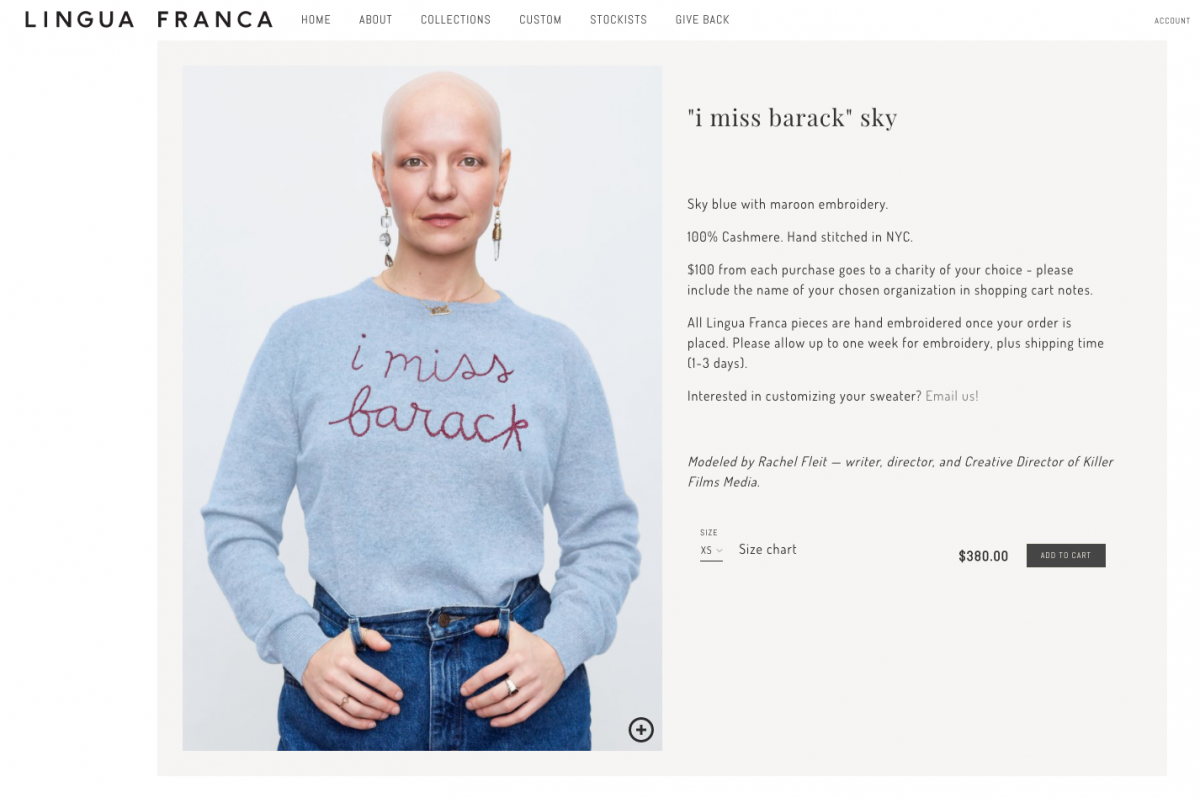 (Image source: Lingua Franca)
Another collection by Lingua Franca—which also costs $380 per shirt—references the "Time's Up" initiative, which was recently created in order to allegedly fight back against sexual harassment in the workplace: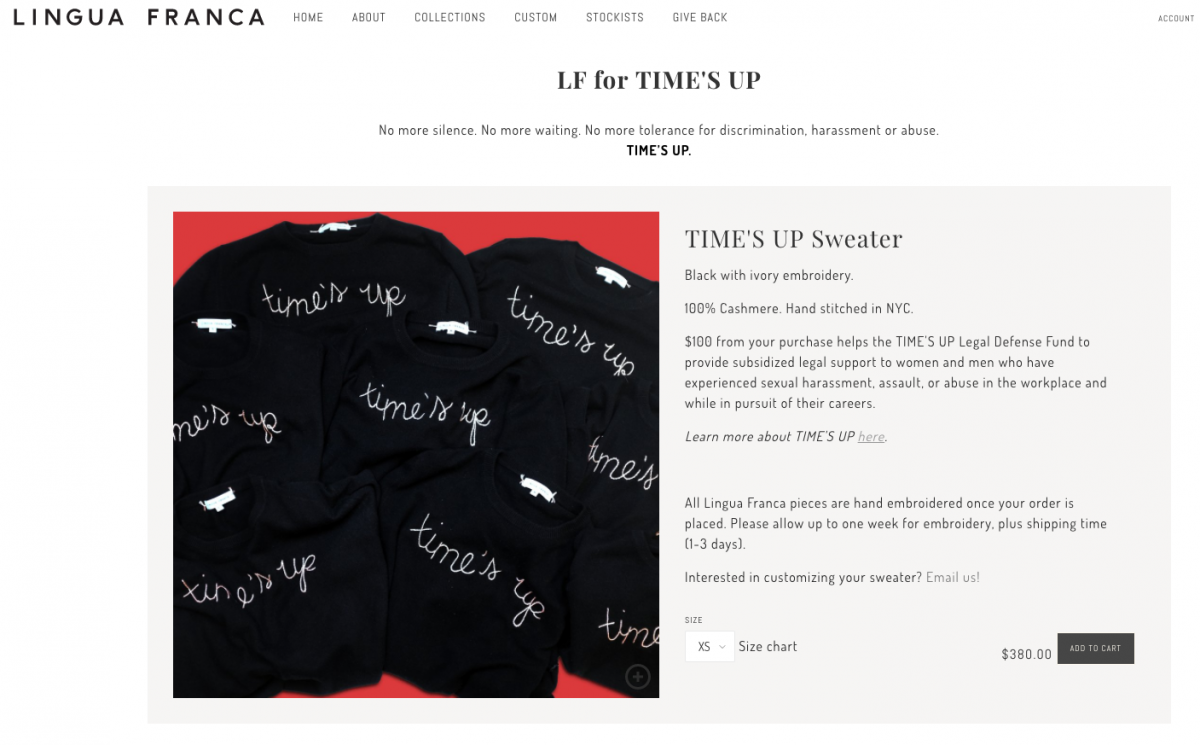 (Image source: Lingua Franca)
Although Britton's shirt is not advertised on the Lingua Franca website as of yet, publications like Refinery 29 have posted articles about where you can buy the shirt.
The "poverty is sexist" phrase is a reference to Bono's #povertyissexist ONE campaign, which claims that women live in extreme poverty due to a lack of access to education.
This isn't the first time female-oriented publications have fawned over expensive feminist clothing. Teen Vogue recently published a piece obsessing over a $710 "We should all be feminists" shirt.
Thank you for supporting MRCTV! As a tax-deductible, charitable organization, we rely on the support of our readers to keep us running! Keep MRCTV going with your gift here!