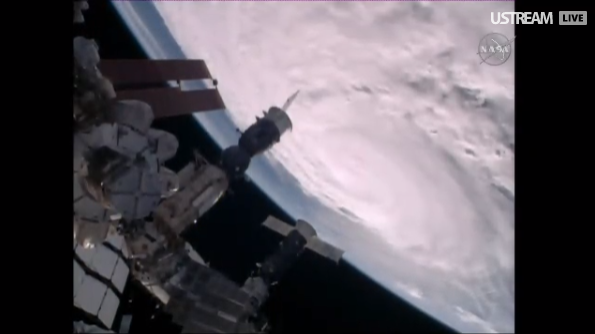 (Image via Screenshot)
Hurricane Matthew continues to make its way up Florida toward Georgia and South Carolina.
Cameras on the International Space Station captured video of the storm 250 miles above Earth.   
The eye of the Category 3 hurricane is clearly visible.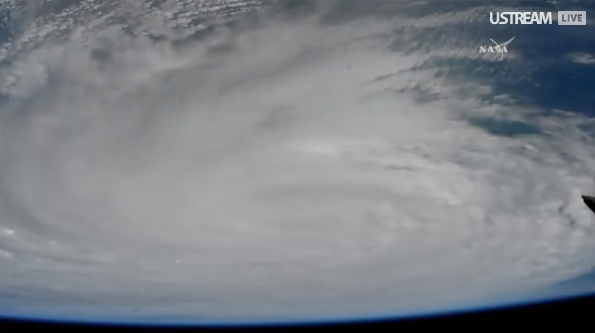 (Image via Screenshot)
According to NASA, winds have reached up to 115 miles per hour with even higher gusts.
Over two million people in the U.S. were told to evacuate.
Check out NASA's livestream of the storm below.