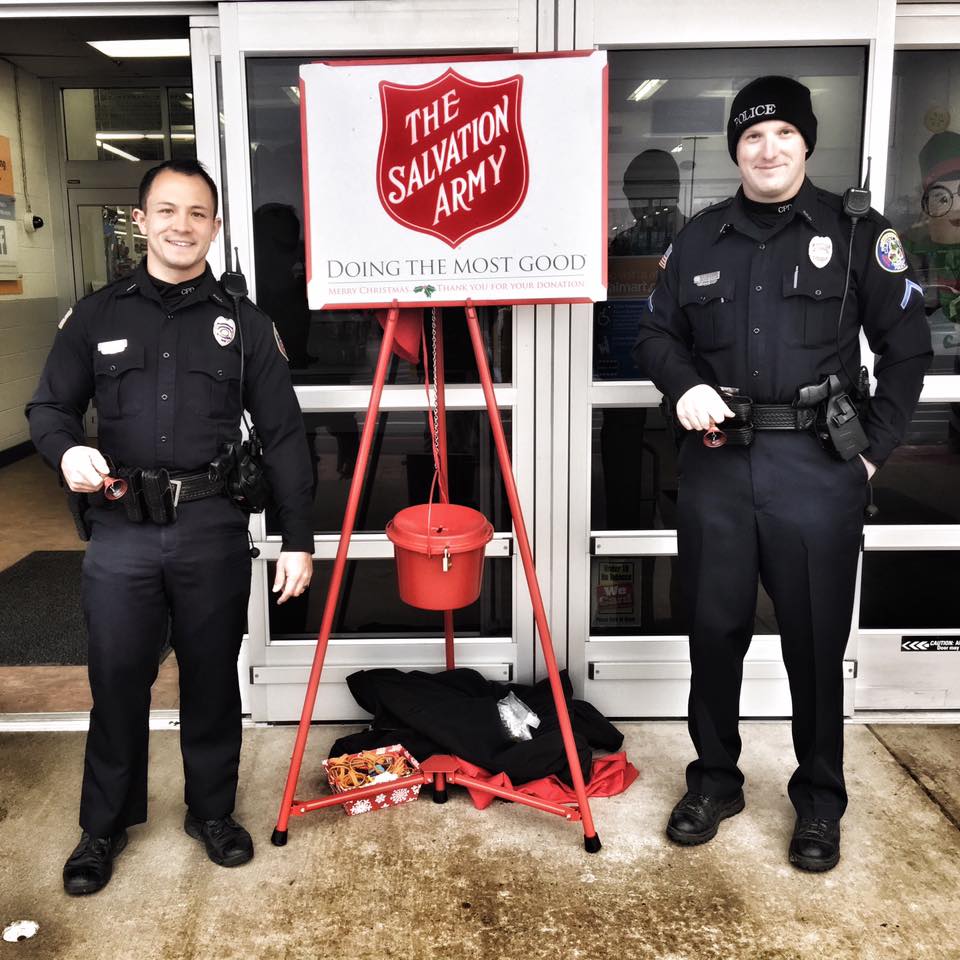 (Image: Cleveland TN Police Department Facebook page)
Just when you thought Christmas-time couldn't get any better, a police officer in Tennessee is doing whatever he can to raise money for the Salvation Army.
Tennessee's Cleveland Police Department (CPD) posted a video to its Facebook page Monday, and it's beginning to go viral!
Officer Sean Bulow was standing outside the local Wal-Mart with a fellow officer in order to raise money for the Salvation Army when he thought of a good way to garner attention to the cause.
Bulow can be seen in the video dancing to upbeat music, and when a truck stopped to hand Bulow a donation, it didn't stop Bulow from busting a move.
At one point, Bulow kept dancing while helping a lady with her cart exit the store.
The department involvement in the Salvation Army drive is part of a competition with the Bradley County Sheriff's Department to see who could raise the most money.
According to the CPD's Facebook page:
The Cleveland Police Department will be excitedly participating in the Salvation Army's Kettle Drive today at North Walmart on Keith Street from 9am-3:30pm. The CPD will be on the merchandise side (closest to the pharmacy) and the BCSO will be ringing the bell at the grocery side....so it's a duel! Who can raise the most money?

Chief Gibson has offered to give the first 50 people who donate $20 or more in the CPD kettle (merchandise side closest to the pharmacy) a CPD challenge coin. Hurry! These coins will go fast! Come see us and give!!!

PS... we have curbside service so you don't even have to get out of your car.
For video of Officer Bulow, watch below: