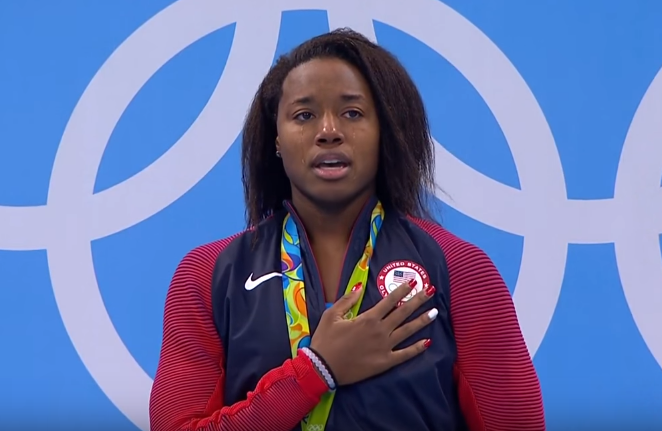 Swimmer Simone Manuel made history Thursday night at the Rio Olympics, tying for first in the 100 meter freestyle to become the first African-American woman to win gold in any individual swimming event. 
However, intead of airing the monumental moment when Manuel accepted her medal live for the whole country to see, NBC decided instead to stick to their previously planned schedule and show pre-recorded gymnastics. Deadspin caught the mistake, and posted a video contrasting NBC's feed with that of BBC, who aired the medal ceremony live.
While NBC did evenutally air Manuel's medal ceremony, the moment clearly should have been shown live. Changing the schedule on the fly can be extremely difficult, but wouldn't a medal ceremony such as Manuel's be the exact instance where shifting coverage would be appropriate? This was an important moment in the history of American athletics, and it's shocking to think the American provider of Olympics coverage still decided to air an event from hours earlier.