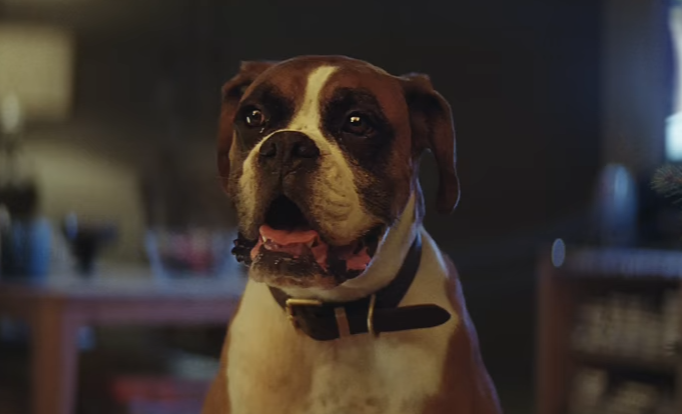 (Image: Screenshot/YouTube)
Even animals want to be a part of the magic of Christmas, or at least that's what's portrayed in this year's John Lewis department store ad.
John Lewis is one of the oldest "suppliers of haberdashery and household goods." The department store chain opened its first store in 1864, and in 2007 was even given a Royal Warrant by Queen Elizabeth II. A Royal Warrant allows a company to claim in their ads that they sell goods to the Royal Family.
John Lewis began doing Christmas commercials in 2007, and since then their yearly holiday ad has become somewhat of a tradition in the U.K. People look forward to their commercials every year, and this year did not disappoint.
In fact, according to The Guardian, the ad is now the biggest Christmas ad on YouTube, which means it is currently the most successful ad in the world. It currently has almost 22 million views on the video website.
The two-minute ad begins with a dad putting together a trampoline after his daughter had gone to sleep. After the father was done erecting the structure he went inside "for a long winter's nap."
Some neighborhoods animals saw the trampoline, and that is when the fun begins. Even the family's dog wanted in on the action.
For the rest of the excellent Christmas commercial, watch below:
MRCTV Reader,
The liberal media are terrified of the truth, especially when it leads to uncomfortable questions about their own leftist worldview.
MRCTV is the multimedia division of MRC featuring original content and aggregated videos of the news, people, and events conservatives care about.
MRCTV relies on the support of our loyal readers (and video viewers) to keep providing the news and commentary that matter to the American people, not just stories that prop up the liberal agenda.
Make a donation today. Just $15 a month would make a tremendous impact and enable us to keeping shining the light where the liberal media are afraid to tread.
— The MRCTV Team
DONATE
Connect
Sign up for our MRCTV newsletter to receive the latest news.
Sponsored Links