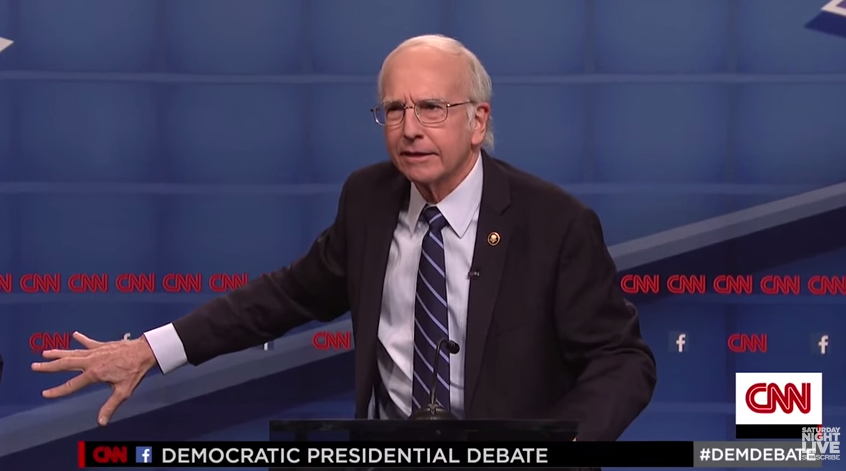 Co-creator of "Seinfeld" Larry David lit up "Saturday Night Live" this past weekend with his spot-on impersonation of Vermont senator and self-proclaimed socialist Bernie Sanders.
Joined on stage by actor Alec Baldwin as candidate Jim Webb and others on the the SNL cast, David imitated Sander's performance during last week's CNN Democratic debate.  
Sanders was impressed, so much so that he said he'd bring David on stage at his next campaign rally to do the talking for him.
"I think we're going to put him up on the stage at our next rally rather than me," said Bernie. "He does it better than I do."
Check out the SNL skit as well as Sen. Sanders' reaction in the videos below.