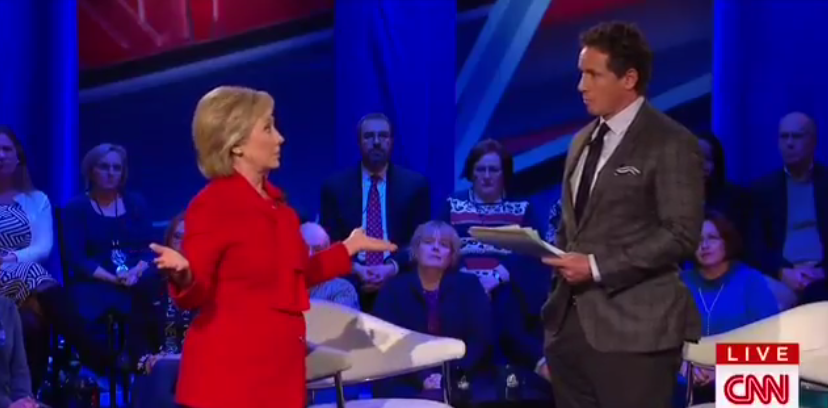 Image via Screenshot
During Monday night's CNN Democratic Presidential Town Hall, former secretary of state Hillary Clinton said that she did "nothing" wrong with regard to using a private email server as a top government official.
"Nothing that I did was wrong," she said. "It was not in any way prohibited, so…"
Clinton said she was not "willing" to call her deliberate use of a personal server "an error in judgment." She went on to explain why she won't be apologizing just yet:
"Part of the problem -- and I would just say this as, not an excuse, but just as an explanation -- when you're facing something like that, you gotta get the facts and it takes time to get the facts," said Clinton.
"So when I said, hey, take all my emails, make 'em public, that had never been done before," she added.
Check out Hillary Clinton's response in the short video clip below.
The number of classified emails found on Clinton's personal server has climbed to over 1,300.
It was revealed last week that her emails not only contained classified information, but also information classified above top secret, casting further scrutiny on the claim that her emails were not "marked" classified at the time they were sent or received.
Clinton is currently under investigation by the FBI for her use of a private email server and mishandling of sensitive information.