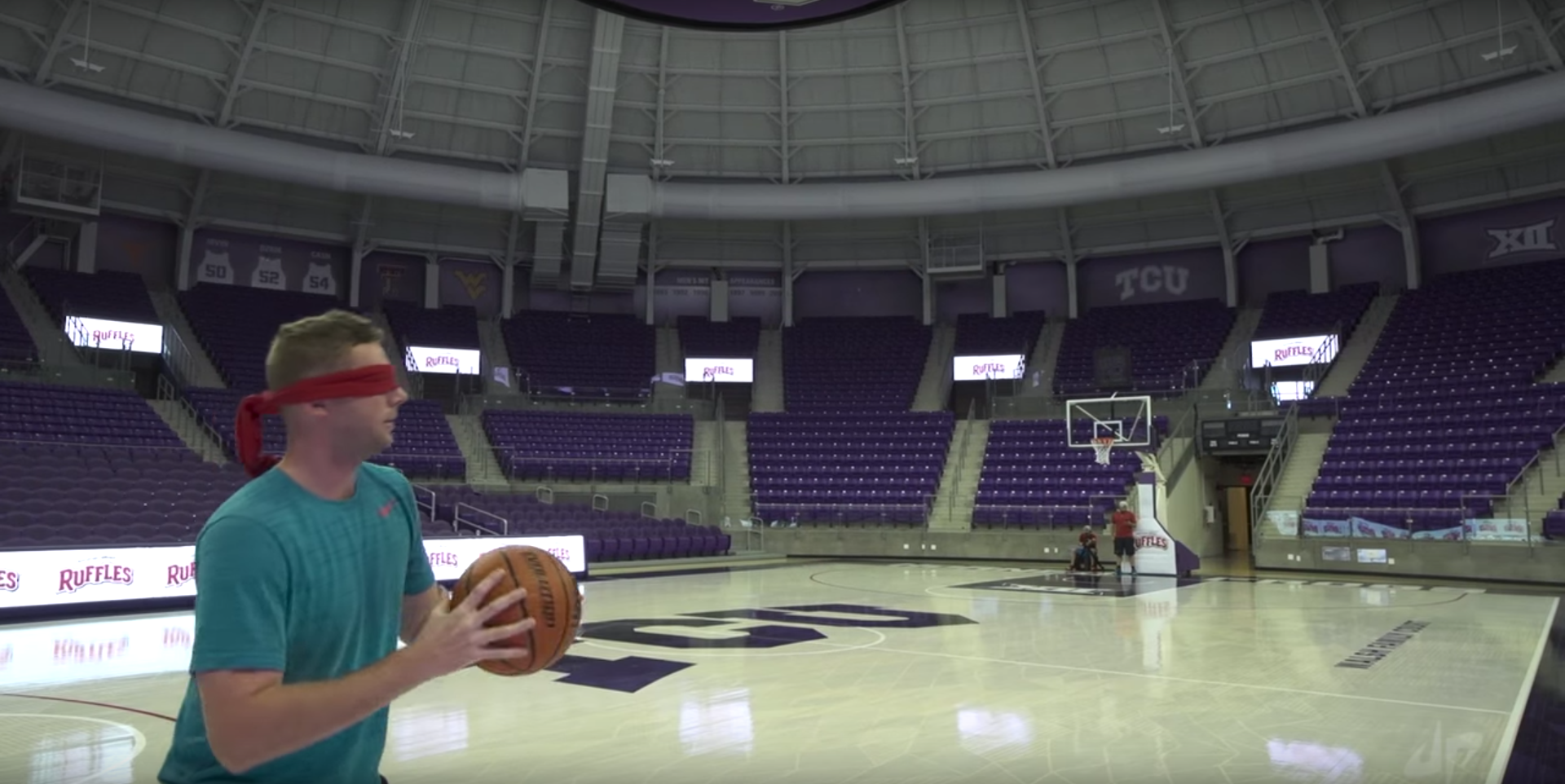 A group of guys who own the YouTube channel "Dude Perfect" came together with a Guinness World Records adjudicator to verifiably break a bunch of basketball world records that the average person wouldn't have had an inkling of before.
From the longest basketball shot made with a person's head to the longest blindfolded hook shot, it's all very impressive.
You need to see the shot they took from the roof of the Cotter Ranch Tower in Oklahoma City, shot from over 530 feet in the air.
Watch it all in the video below: