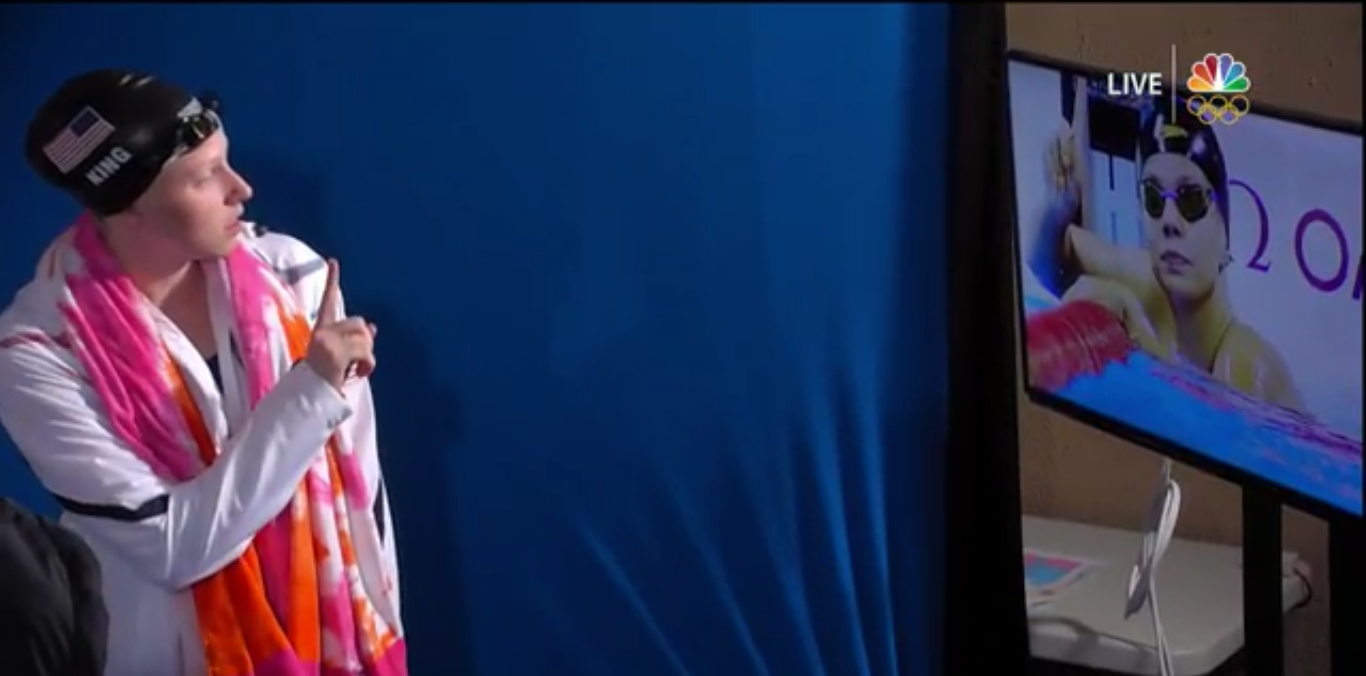 American swimmer Lilly King had some choice words, as well as a finger wag, Sunday night for Russian counterpart Yulia Efimova, who was twice banned for doping but was surprisingly reinstated for the Rio Olympics Saturday. 
Efimova, the reigning world champion in the 100 meter breaststroke, has a long history with using substances to get a leg-up on her competition. She was suspended for 16 months in 2013 when anabolic substances were found in her system, and received a provisional ban (which was later lifted) earlier this year for using meldonium.
in their rulings on Russia's state-sponsored doping scandal, The International Olympic Committee said that any athlete who had been sanctioned for doping would be banned from the games, thus disqualifying Efimova from the Rio Games. However, Efimova appealed her Olympic ban to the Court of Arbitration for Sport, which reversed the IOC's ruling and cleared her for competition on Saturday. 
King and Efimova both competed in the 100 meter breaststroke semifinals Sunday night, each winning their respective races. Efimova was vehemently booed before entering the water, and King showed her fellow competitor little respect while watching Efimova point to the sky after her victory:
King followed up Efimova's performance by beating the Russian's time by two-hundredths of a second. After the race, she explained her mocking gesture.
"You're shaking your finger No. 1, and you've been caught for drug cheating," King told NBC's Michele Tafoya. "I'm just not a fan."
"That's just my personality," she told reporters later. "I'm not this sweet little girl, that's not who I am. If I do need to stir it up to put a little fire under my butt or anybody else then that's what I'm going to do."
King will have the opportunity to back up her words and actions when she and Efimova face off in the final Monday night, and prove once and for all that "cheaters never prosper."