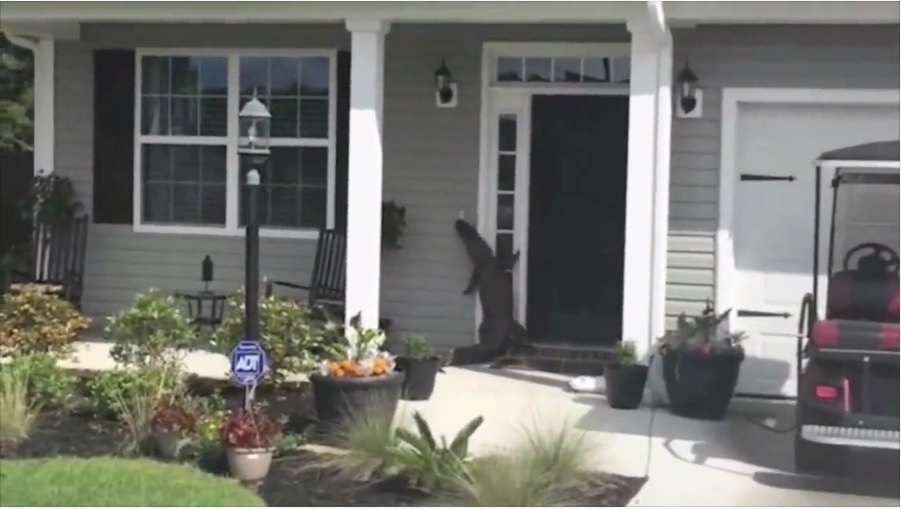 This alligator must think he's so funny.
In Moncks Corner, S.C. a man walking his dog caught the reptile playing ding-dong-ditch on one of his neighbors.
Apparently, seeing alligators is a common occurrence in the area. But this incident is one for the ages.
Who knew reptiles could be such practical jokers?