Ahh, serial protesters. They constantly talk and do so much without ever really accomplishing much of anything. It's even funnier when one of their forms of protest — assault — fails miserably for the whole world to see.
An activist or protester, or whatever else they call themselves to make them seem more important to anyone, attempted to smash an egg into the back of Australian Prime Minister Scott Morrison's head on Tuesday for reasons that aren't exactly clear. However, the protester's attempt at egging Morrison failed when they let go of the egg a split second early, completely missing Morrison head.
The female protester tried to run off almost before finishing her attempt, knocking down an elderly woman who reportedly had recently undergone surgery on her stomach.
"My main concern was holding my stomach to make sure it didn't get hit," the woman said, according to the BBC.
Here's video of the attempt:
Morrison tweeted about the altercation saying that his main concern was the well-being of the elderly woman. The Prime Minister also tweeted about the persecution that Australian farmers face supposedly by these same types of protesters. 
Here's Morrison two-tweet thread: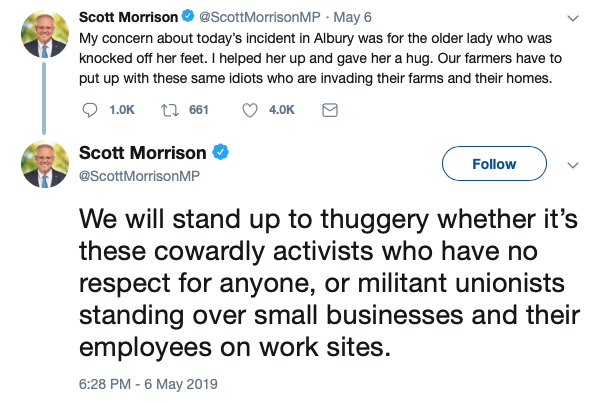 The BBC reported a possible reason for the attack, lending more credence to Morrison's farm assertion:
Farmers in Australia have faced protests by vegan activists in recent times. Police did not immediately speculate on a motive for Tuesday's incident, nor whether it was suspected of being linked to other protests.
Whatever the case, the egg-tossing woman might be a professional protester, but she's a crap egg tosser. Failure is something someone like that might have to get used to in the future.
H/T: Daily Wire