Some San Francisco office holders are excited that this is the week the city's Department of Elections issued voter registration forms for illegal aliens.
"We want to give immigrants the right to vote," said Supervisor Norman Yee who represents District 7.
But legal immigrants have been allowed to vote in local San Francisco elections; the new registration effort is for illegal aliens, or as the politicians say, "non-citizens."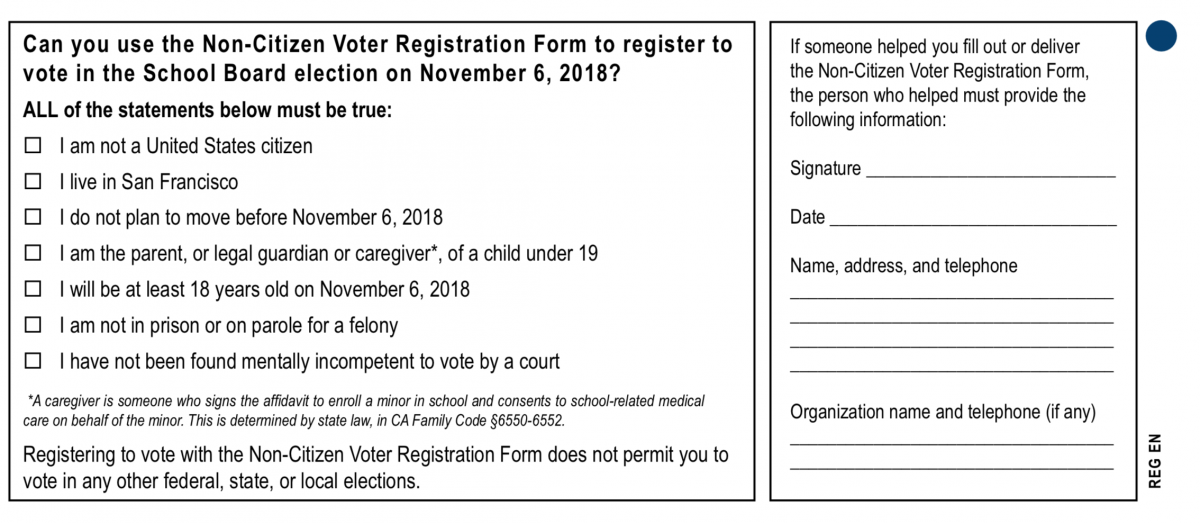 KGO-TV reports, "San Francisco is the first city in the state to allow non-citizens to vote in local elections." Currently registration to vote in school board races is underway.
The registration effort follows the passage of "Proposition N" in 2016.
According to KGO not everyone is pleased with the move:
Harmeet Dhillon is the Republican National Committeewoman from California. She says she voted against the measure in 2016.

"The reason I voted against it is that I think the right to vote is something that goes along with citizenship and should be," said Dhillon.

Dhillon says the school board is already obligated to look out for the interests of all children in the system.

"I don't think that people who have otherwise tenuous ties to San Francisco given their lack of legal residence should be making long term decisions about that structure and process," said Dhillon.
There is a risk posed to those illegal aliens that register to vote. Voting records are public information.
Some lawmakers tell SFGATE, they are not sure that "non-citizen" registration information can be kept away from the government.
"The victory is that San Franciscans voted for this. In the face of what's happening nationwide now, we stand strong ... but there is also a risk. So we as San Franciscans have set aside a fund to make sure that these immigrant communities are fully educated on their rights, but also their risks in this time and place in our country," Supervisor Sandra Lee Fewer said. 

She said she is not certain if the non-citizen voter registration can be kept private from the federal government because all voting records are public information. She added that the voting records should be open to the public to ensure the non-citizen voters are legitimate people.  

"I think in this case in particular, what is very risky is that we don't know where this president will go," she said. "Are there risks involved? Absolutely. But quite frankly, there are risks involved for all of us with the Trump Administration," 
Yes, a risk that immigration laws voted upon by citizens of this country may actually be enforced. 
Sponsored Links